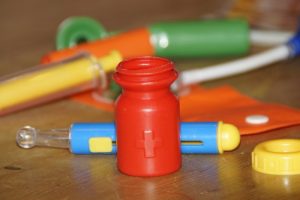 Frome Town Council are offering paediatric first aid training to help those that look after young children and infants deal with emergency situations such as choking, injuries and burns.
The two-day intensive course starts on 12 July and will show attendees how to provide general first aid for minor injuries as well as crisis response for chronic medical conditions, sudden illness or infant choking. 
The training meets the Ofsted Early Years and Childcare Register requirements so is an essential tool for anyone responsible for children such as nurseries, pre-schools, before and after school clubs, childminders and carers of children at home. 
It is a great opportunity for carers who may want to learn practical skills and build confidence to cope with accidents as soon as they happen.
Councillor Ali Barclay said, "We're delighted to offer such vital training for Frome's local organisations. It gives people the knowledge and confidence to deal with emergencies as they arise and has the potential to save a life."
The session is part of an extensive programme of training opportunities for community organisation, charities and social enterprises in Frome.
Tickets cost £40 for both days and more information and details on how to book can be found here.
Published 28th June 2018