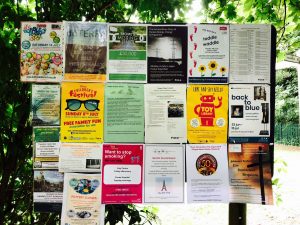 Residents looking for something new are being encouraged to find out more about a number of great volunteering roles available.
Lots of organisations across the town are looking for volunteer support from race marshals to summer events stewards and visitor ambassadors. All the roles can be seen on Volunteer Frome's online database which gives local organisations a platform to share current volunteering opportunities.
Purple Elephant are looking for young people (aged 14 plus) to help out with a range of events over the summer. Frome Town Council are seeking Discover Frome Volunteers and Noticeboard Ambassadors to keep visitors and the community up to date with the latest local news and events.
The Children's Festival on 8 July would welcome any volunteer support as would the Frome Half Marathon on 15 July. Frome's Community Cars also recently put out a call for more volunteer drivers as demand for the service continues to increase.
People volunteer for a variety of reasons from gaining new skills and building confidence to wanting to 'give back' or meet new people.
If you are interested in any of these opportunities or would like to find out about other volunteer roles available in Frome go to http://volunteer.volunteerfrome.org/