The Mayor of Frome has led the mourning in Frome this evening following the news that Her Majesty Queen Elizabeth II has died.
Mayor of Frome Sara Butler said: "I am deeply saddened to hear of the death of Her Majesty Queen Elizabeth II and on behalf of Frome Town Council and the people of Frome, I offer my deepest condolences to the royal family."
Books of condolence will be open at St John's Church and Frome Town Hall for your thoughts, memories and messages of condolences.
A virtual book of condolences is open on Frome Town Council's website and details of memorial church services across the parish will also be displayed here as they become available.
In accordance with tradition Cllr Sara Butler will deliver the Proclamation of the new monarch outside the Frome Memorial Theatre at 4.10pm on Sunday 11th September. Members of the public are welcome to attend.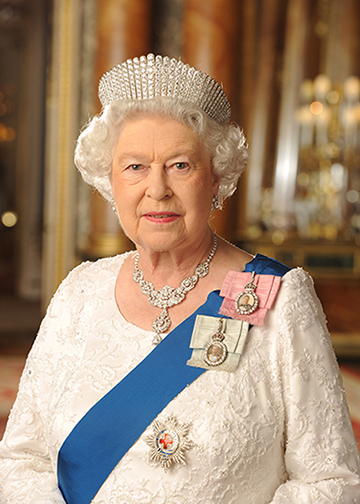 Flowers are welcome and can be laid outside St John's Church on the grass bank to the left. The church respectfully request that all plastic is removed from floral tributes to ensure that the flowers can be composted. This will then be used to plant a memorial tree for Her Majesty. Any flowers left elsewhere in the town will be carefully relocated to the main display outside St John's Church.
Details of a collection, the named charity and how you can contribute will be announced soon.
More information about details of services and books of condolence can be found on the In Remembrance of Her Majesty Queen Elizabeth II page.