In Remembrance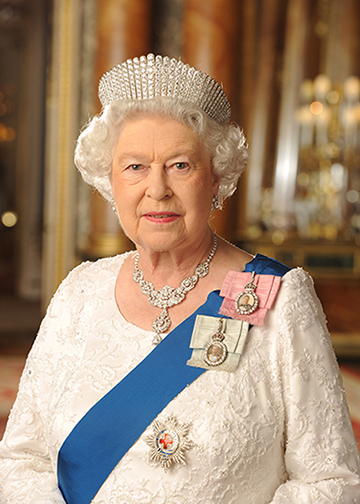 Her Majesty Queen Elizabeth II
1926 – 2022
Books of condolence
Books of condolence will be opened at Frome Town Hall and St John's Church and will remain open until 5pm on the day following the funeral of Her Majesty Queen Elizabeth II.
St John's Church will be open 9am-5pm Monday-Friday.
Frome Town Hall is open 9am-5pm Monday-Friday.
An online book of condolence is open on The Royal Family website.
For those that do not have internet access and are unable to attend the Town Hall or St John's, arrangements will be made for residents to send by post handwritten messages which will then be typed or assimilated into the physical book.
Floral tributes
Floral tributes can be left outside St John's Church on the grass just inside the archway. Please remove any packaging from flowers laid as they will later be collected for composting and used to plant a commemorative tree for Her Majesty The Queen. Any flowers left elsewhere in the town will be carefully relocated to the main display outside St John's Church by our Ranger team.
Proclamation
In accordance with tradition the Mayor of Frome Sara Butler delivered the Proclamation of the new monarch outside the Frome Memorial Theatre at 4.10pm on Sunday 11th September.
Church services
St John the Baptist Church: On Sunday 18th September at 4pm there will be a special service of quiet reflection on the eve of the funeral of Queen Elizabeth II. All are welcome.
St Mary's: On Sunday 18th at 6pm there will be a service of prayers and thanksgiving for Her Majesty Queen Elizabeth II. The funeral service will also be shown at St. Mary's from 9am. Everyone is welcome.
National Moment of Reflection
A national moment of reflection will take place at 8pm on Sunday 18th September.
Donations
Details of a collection, the named charity and how you can contribute will be announced here soon.