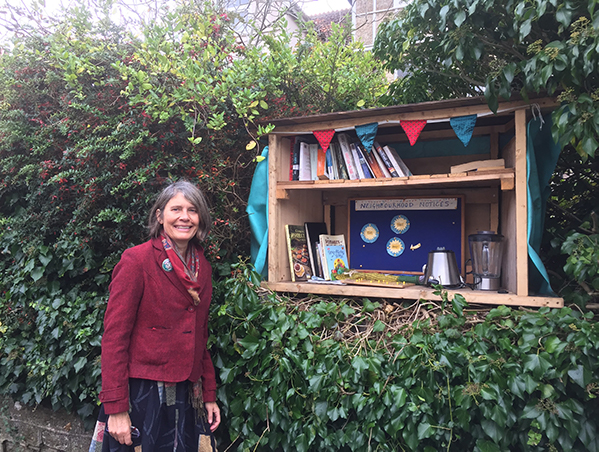 Is your resolution this New Year to get more involved with your neighbours and street? Has this new lockdown got you thinking how your community can pull together? Have you thought about creating a share box for your road, or want to plan a summer street party (covid rules allowing!)? The Neighbourhood Network Group might have all the hints and tips for you.
Last year witnessed the emergence of the Neighbourhood Network Group, full of like-minded folk who are "neighbourhood activators" for their streets. The group regularly meets informally, online, to share advice, information and support to members who have their own street network, it also allows them to keep up to date with the latest news and opportunities.
Frome Town Council are running a free online session for anyone who is interested in finding out more about how to support their neighbours and get a neighbourhood group started. So, whether you have a newly set up group on your street, or you don't know your neighbours yet and want some inspiration for how to connect, this informal session will look at some of the different ways people are helping out their neighbours or boosting morale on their street this January.
There will be some useful signposting advice and volunteering info, tips for setting up a neighbourhood group and stories from people who have, plus a friendly ear for any other support you might need. Hopefully, you'll come away with a bit of inspiration for practical and creative ways to keep spirits up where you live in what can be a difficult month for some.
Mayor of Frome Anita Collier, who is an active member of the group, said: "Sometimes January can feel as though we've not much to look forward to, especially as we enter a new lockdown. But, if we pull together as a community we can make plans for the future, covid rules allowing, that can bring a bit of light and joy to our streets in the months to come. If you've thought about a network for your street but don't know how to start it, or, if you've an idea but don't know how to pull it off, please join this informal session, there'll be hints and tips aplenty and real stories and advice you can tap into."
The meeting will take place on Tuesday 12th January at 7pm. To register, please visit: https://tinyurl.com/y5b27f6a .After registering, you will receive a confirmation email containing information about joining the meeting.