The Cheese and Grain (C&G) venue in Frome is being fitted with a new electronically controlled ventilation system. This will make the venue Covid-safer when it re-opens. It's been a venue with a reputation for getting very hot and stuffy during busy gigs but that's now being remedied. The ventilation system is being installed by Frome Town Council, as holder of the 99-year lease on the building.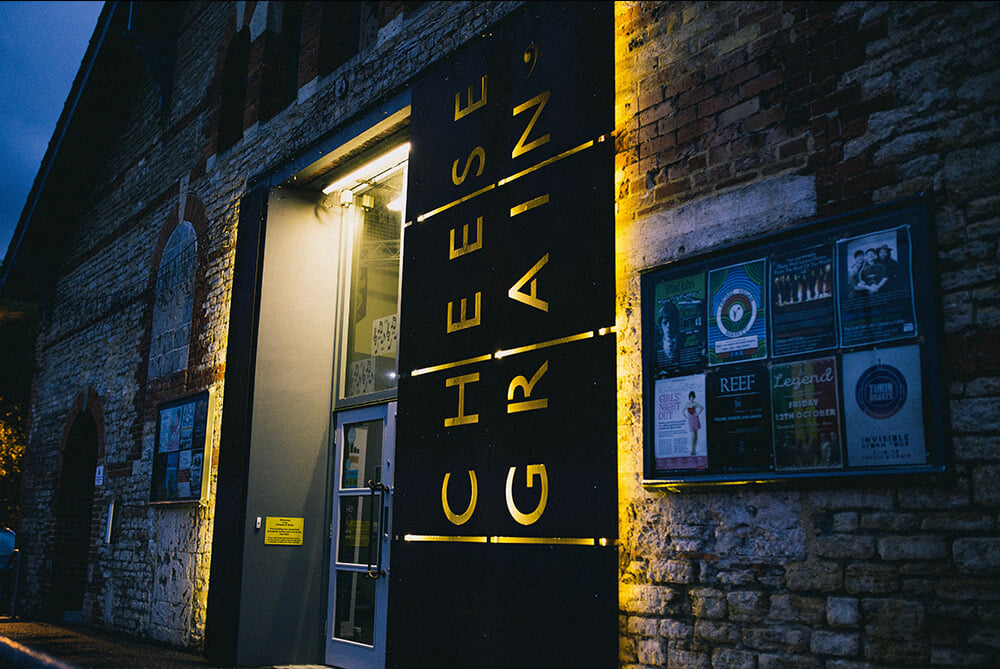 Councillor Richard Ackroyd says the Council recognises the importance of the C&G re-opening safely and is committed to supporting the venue. Richard says "Its contribution to Frome is not just cultural and social but economic too. 40 jobs are at stake directly, but the local economy also benefits from the thousands of visitors that attend gigs and events and there is also an extensive supply chain with the C&G buying local whenever it can". 
The Cheese and Grain has just had its Annual General Meeting (AGM) where the 12 strong Board is elected by the C&G membership. Local members own the C&G organisation, a not-for-profit social enterprise registered as a charity and the AGM is the chance for the membership to hold the Board to account.  Andrew Bramston, the C&G Treasurer, reported how over half a million pounds in grants and loans had kept the C&G safe from insolvency and helped the Board avoid, so far, any compulsory redundancies.  The Chair, Pepita Collins, reported that it is likely that the café will open at some point towards the end of April and suitably "Covid distanced" sit-down gigs will restart in May. It's hoped that the venue could be back to normal in late June.  The new ventilation system is, says Pepita, "crucial to a successful re-opening".  
The recording studio has been operating throughout the lockdowns. As well as being the base throughout the pandemic for "virtual" music-based youth work run by the charity Young Somerset, four commercial albums have been recorded and/or engineered in the studio. Artists using the studio have included Nick Cave, Tom Jones, and Seth Lakeman. The apprenticeship/training scheme has also carried on through the lockdowns.
The Cheese and Grain will be releasing the full details and listings of the venue's exciting programme of socially distanced and full capacity concerts for the rest of 2021 within the next few weeks.
C&G Director, Steve Macarthur, said that people can support the C&G by hanging onto tickets and waiting for the rescheduled shows, or by buying tickets for new shows in the autumn and joining the C&G Friends scheme. Details of this and up and coming events can be found on the Cheese and Grain website  and on the C&G Facebook page.