Following the success of previous sessions, Frome Town Council's next Link and Learn community training will be 'Let's Talk: Tools for Tackling Tricky Conversations'. The free online webinar will be led by a community group of Frome residents who got started after meeting at a Restorative Conversation training earlier in the year. They are keen to share the simple tools they've learned to tackle tricky conversations.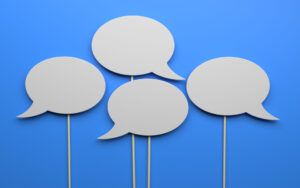 The training will take place online on Monday 31st January at either 11am or 7pm and will provide hints and tips along with practical ideas and strategies on how manage those tricky conversations we all have from time to time, whether with children or young people and adults.
Cllr Sheila Gore who took the Restorative Conversation training said: "I'm so pleased to see this next Link and Learn community training session and know that it will be able to provide lots of useful information. Let's face it, the festive season can sometimes cause a little tension in some households so this training in the new year is perfect."
There will be two sessions available on the 31st January, 11am and 7pm, to suit different schedules. Sign up to the session here.