From Thursday 31st August, the Discover Frome Information Point will have a new home – it's moving just around the corner to the Frome library.
The Information Point is Frome's go-to location for tourist information. It's an invaluable hub for both Frome residents and visitors with an abundance of local information including local arts, events, walking trails, cycling routes and transport.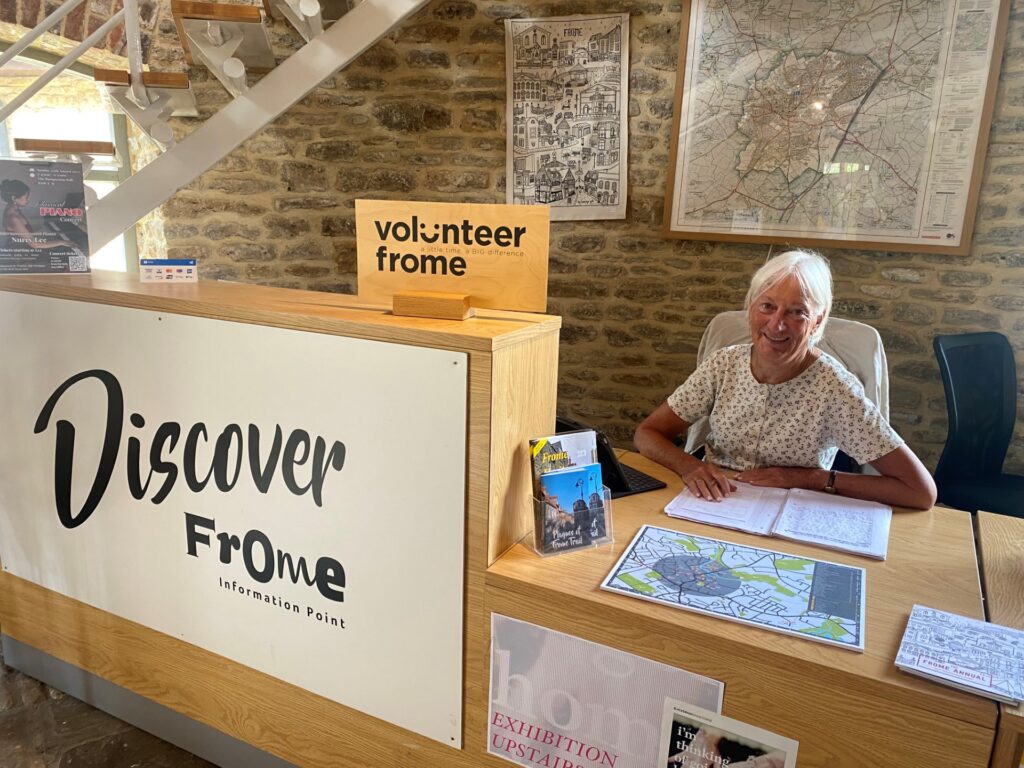 Tricia Mugridge, the Volunteer Coordinator at the Information Point said: "We're delighted to be moving to the library, we've had a wonderful time at the Round Tower at the Black Swan but we're looking forward to being able to help residents and visitors at another of Frome's central hubs. Come and see us in our new home, we'll still have all the essential information like bus timetables and local publications, plus a variety of Frome walks, maps, gifts and books on sale."
Cllr Fiona Barrows said: "The Discover Frome Information Point is a real asset to the town and helps both residents and visitors when planning journeys or finding local things to do. The team are amazing, they are true ambassadors of the town and are always welcoming with a smile and a great depth of knowledge. We'd love for the team to grow so are looking for more volunteers who can help."
The team are seeking new ambassadors to join the team so that they can extend their opening hours. Email at info@frometowncouncil.gov.uk or call 01373 465757 if you'd like to find out more.
The Discover Frome Information Point in the Library will be open from Thursday 31st August. Normal opening times are 10am – 1pm Monday, Tuesday, Thursday and Friday and 10am – 4pm on Wednesday and Saturday.