Frome Neighbourhood Plan Referendum – Thursday 20th October 2016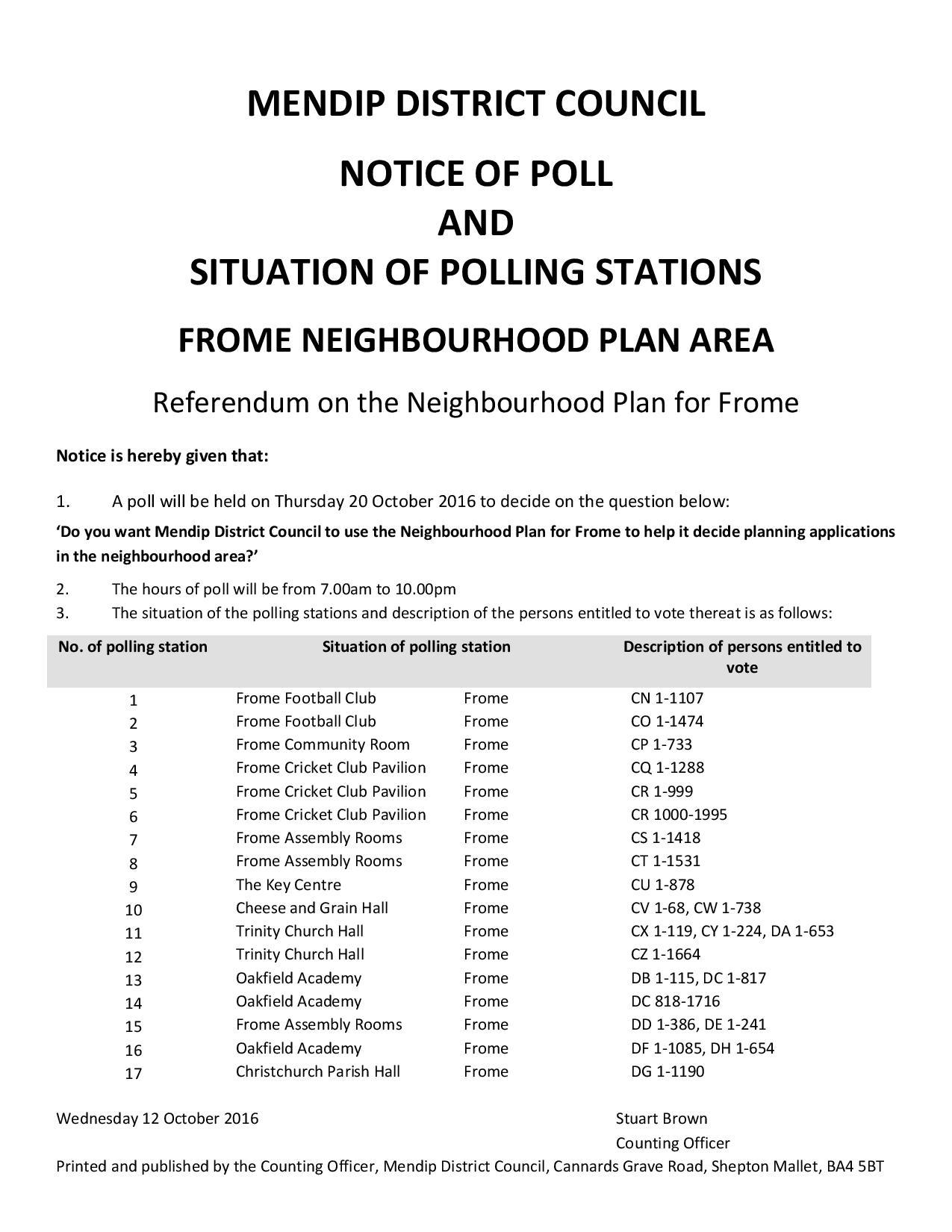 The Frome Neighbourhood plan establishes general planning policies for the development and use of land in a Frome. Once in place, it will become part of the local development plan for the area, and the policies and proposals contained within it will be used by Mendip District Council in determining planning applications.
The Frome Neighbourhood Plan was prepared by Frome Town Council in consultation with residents and community organisations in the town.
The Frome Neighbourhood Plan can be viewed in full here: Neighbourhood Plan-01-Final version Low Res 29 07 16 100dpi (1)