Shoppers, visitors and businesses will benefit from some free parking in the run up to Christmas.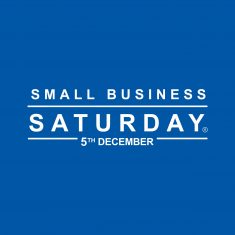 Mendip District Council is to introduce some free parking over the festive period so people can shop local and support our businesses.
Small Business Saturday – 5th December
To help celebrate Small Business Saturday on Saturday 5th December there will be free parking in five Mendip-owned car parks across the region, including the Cattle Market in Frome (charges will apply to all other Mendip car parks in Frome on Saturday 5th December).
Festive free parking – from 17th December
There will also be free parking in all Mendip District Council pay and display car parks for a week period between 00:00hrs on Thursday 17th December 2020 and 23:59hrs on Thursday 24th December 2020.
All free car parks will be clearly signposted by Mendip District Council. Please note, although parking fees are waived, all other terms and conditions remain in force.
During the pandemic some NHS keyworkers have been (and can continue to) park for free if they display the Government's critical care worker permit. This is the only permit valid for free parking whilst on NHS business in Mendip District Council car parks. Critical care worker permits can be applied for from your local NHS Trust. If you are not eligible for this permit normal charges will apply. Eligibility is determined by your NHS Trust.
Cllr Josh Burr, Portfolio Holder for Neighbourhood Services, said: "Mendip District Council is delighted to provide free parking for residents, businesses and visitors in the run up to Christmas. We hope it will encourage people to do their essential retail shopping in our district. Our retailers need the footfall more than ever. This move shows our commitment to supporting our local economy."