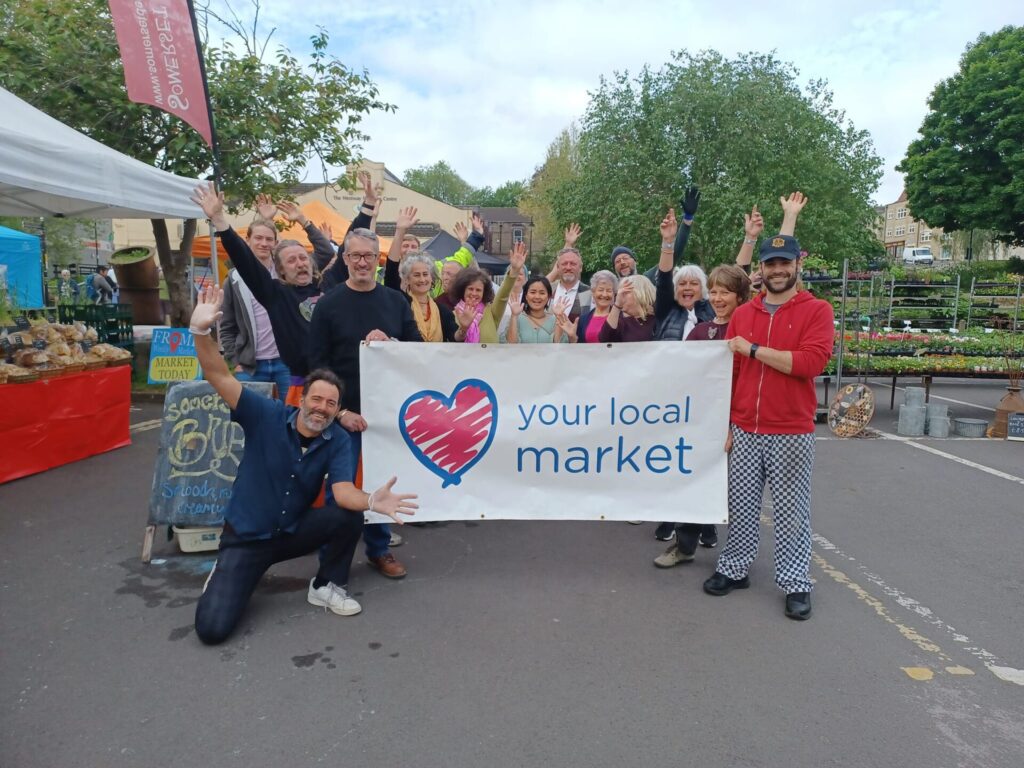 Mendip Markets, run by Mendip District Council, took part in the national 'Love Your Local Market' (LYLM) campaign which celebrates our traditional markets and their dedicated traders.
Markets in Frome, Glastonbury, Shepton Mallet, Street, and Wells proudly displayed a LYLM banner. Photos of the moment can be seen on social media and captures the communities at the heart of these thriving spaces.
LYLM is organised by the National Association of British Market Authorities (NABMA). This year's campaign ran from 13th May – 5thJune 2022. The usual fortnight was extended for an additional week to allow the festivities to continue through the Jubilee weekend.
The variety of traders featured, and the quality of products on offer, is not only a reminder that these markets are a great place to go shopping, but also highlights their importance to the local economy and their contribution to daily life in our towns and city.
Cllr Simon Carswell, Portfolio Holder for Economic Development, said: "It's been fantastic to see the return of this popular campaign. It's always a great start to the summer and allows us to acknowledge how important these markets are for our communities.
"Over the course of a year, the markets provide a platform for hundreds of traders, often small, independent businesses, with hard working teams and families behind them."