As Noam Chomsky pointed out, if you want to make a me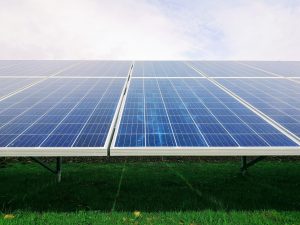 aningful gesture against a certain type of behaviour – stop taking part in it and don't moan about others – address your own behaviour first.
Wise advice and last week (on the warmest February day on record) Mendip District Council joined a growing list of local councils including Frome, Wiltshire and Somerset by declaring a "Climate Emergency".
Thank you Mendip – I never thought the vote would go through.  I'm thrilled that all of Frome's local councils are now in agreement.  Together we can lead by example and it would be fabulous if we could also agree a joint strategic plan.
A climate 'emergency' sounds alarmist, but think of it as being prudent and mindful – or just good housekeeping.  Simple steps like increased insulation, more efficient energy use, less throw away plastic and investing in renewables are all things that are quite easy for councils to achieve.
Two public events at the Town Hall will help to reveal more about the possible solutions on offer.
The first on March 13th is a 'Climate Crisis Talk' by Professor Colin Davis of Bristol University.  Expect a whistle-stop tour of the latest science on accelerating climate change, a discussion of some of the current psychology around it, and possible solutions through the study of social movements. Click here for more information.
The second event is "Solar Streets" on March 28th, when 'Iddea' an independent specialist business in solar energy, battery storage and electric vehicle charging points will be putting forward some exciting discounted energy offers. Iddea are also looking for a team of solar champions to promote and do initial solar surveys (training provided and £100 commission offered).
Registration is free for both events via FTC.  Sensible action now can only be good for all of us.