Is climate change a natural phenomenon or the consequence of human activity?  Was our hot summer just a one off, or the first of many more? Opinions differ, but most scientists now agree that our climate is definitely changing and that there will be consequences.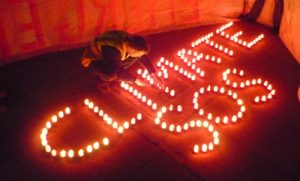 One recent study showed that the worldwide population of animal species has plunged by almost 60% since 1970 (WWF, 2018).   The International Panel on Climate Change concluded that we have less than 12 years to act to avoid the worst impacts of climate change. But what can individuals and organisations in Frome realistically do about all of this?  The IPCC suggests we need to eat less meat and dairy products, eat more locally sourced food, drive electric cars but walk or cycle short distances, take trains and buses and insulate our homes.
In response, Frome Town Council and other authorities are considering declaring a "climate emergency" and committing to going carbon neutral by 2030.  This will help to raise the profile of this vital issue and secure external support and funding. The Council already work with renewable energy companies and sustainability groups.
Along with Mendip's planning team, we also try to maximise energy efficiency and renewable energy generation.  We talk to land agents to identify opportunities for wind, hydro and solar energy.  FTC provides home insulation offers and charge points for electric vehicles and regularly works with schools, businesses and other organisations to reduce their energy costs and carbon emissions. Another interesting possibility is for FTC to join the Covenant of Mayors, which is a free network of towns and cities around the globe that have committed to reducing carbon emissions by 40%.  Members get to share best practice, ideas and funding.
These are indeed challenging times, but whatever FTC decides to do I promise it won't cost the earth to achieve.