As lockdown is upon us, this is going to be a hard time for many people, but we have to pull together to manage it as best we can. Firstly, I ask that you check in on your neighbours. The community pulled together so wonderfully last time, let us make sure everyone is covered again this time.  For anyone who is struggling with loneliness and isolation, or anyone who can't get out and is in need of shopping, please remember there are people who can help. Please go to Frome Town Council's website and click the covid-19 links on the homepage – there's lots of information to help you.  Our FAQs are updated regularly and carry a whole host of information: https://www.frometowncouncil.gov.uk/coronavirus-faqs/
We also have to think about our local businesses. They're only just starting to recover from the last lockdown so will need all the support we can give them. Many pubs, restaurants and cafes will be offering a takeaway service so please think about using them. Many other retailers too, will be offering an online delivery service so my plea is that we all support them as often as possible, and keep thinking local. We need to keep Frome businesses alive, and we can all do our bit. You will be able to find the listings of who is offering what services over on the Discover Frome website.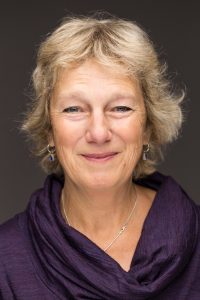 I've been gradually introducing you to each of the seventeen independent Councillors on the Frome Town Council, so that you can get a sense of their work and their interests. This week, you might like to hear about Alison Barclay who is one of the three Councillors for Berkley Ward. Alison says, "This is my second term as an Independent Councillor in Frome. I've been a resident here for 30 years, our younger son and two grandchildren were born here so my dedication to what goes on in the town is deep and personal.
I was originally a nurse and then went on to be a community development worker and then ran my own business in leadership development and training. I am acutely aware of the creativity and artistic nature of Frome which I love and am also acutely aware of a part of the population that struggles to survive – even more so in these current times. Finding solutions around the difficulties of finding safe and secure housing has been a passion for the last 5 years and I am currently chair of Fair Housing for Frome and a director of the Community Land Trust.
I have direct experience within our family of the trauma and insecurity of short term lets and the impossibility of stepping on to the property ladder. Covid has shone a light on both the best and the worst of Frome but I hope to continue for the next three years finding creative solutions to work together as a town, stepping back from blaming and looking at what we can do together."
Last week I popped down to Rodden Meadow to meet Helen Viner and Beccy Byrne from the Council, who held the first of their three engagement meetings to determine public opinion about suggested changes and additions to the landscape. They had fantastic support from the townspeople, expressing their approval at being involved and offering some great ideas for new trees and hedgerows. The remaining two sessions will be rescheduled due to lock down but if you have any ideas in the meantime, please email Helen at hviner@frometowncouncil.gov.uk.
For my walkabout this week, I dressed up in Halloween costume as the scary Mayor to go on a Window Wanderland Walkabout! I chose to walk around my local area to see some of the fabulous Halloween windows. I was really impressed that so many people in Frome rose to the challenge of creating COVID-safe treats for us all. Well done to everyone who made such a fantastic effort – and thank you for helping our children stay off the streets. There may have been little in the way of door knocking, but it was window dressing at its best. Well done, Frome!
There's a lot to think about as we head towards Christmas. There will be lots of uncertainty around the next steps in the pandemic, so we need to keep looking out for each other. Please stay safe, check in with the Council if you need help, think about shopping locally, but please don't panic buy – there's enough for all of us if we're sensible. I wish you all a good week, stay healthy and please take care.