At a recent Business Breakfast, John Turner from Visit Somerset said, "Tourism and our overall visitor economy is a crucial part of Somerset's economic output, generating £1.3 Billion annually and supporting 34,000 full time equivalent jobs.  Frome is a vital part of the Somerset Tourism economy and one of Somerset's major assets."
Although Frome still caters to residents and nearby towns and villages, we are now attracting more visitors from further afield and becoming a recognised travel destination.  Frome Town Council's own Benchmarking Survey found that 31% of shoppers live within a 30-minute drive away.  This is a big increase on 2016 (6%) and exceeds the national (14%), regional (14%) and typical (24%) averages.  The same survey found an exceptionally high rate of town centre users that would recommend a visit to Frome.
The Frome Festival, the Independent Market, the Westway Cinema, the Cheese and Grain, the Merlin, the Memorial and other venues all help to make Frome a great destination.  But how do we stay ahead of the competition and offer an even better experience?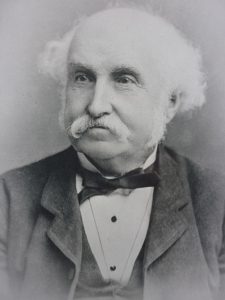 The Discover Frome Visitor Conference will aim to answer this and other related questions.  Organised by FTC the conference will be held on the 12th of February at Frome Town Hall.  It will feature a summary of this year's celebrations to mark 200 years since J. W. Singer's birth, plus the launch of a new series of Guided Walks and an overview of schemes to encourage visitors such as Walkers are Welcome and The Annual.
Anyone who has an interest in Frome's booming tourist industry would find the conference beneficial.  There will be networking opportunities and the chance to learn more about the Discover Frome Information Point at the Black Swan Arts.
It is free to attend and includes lunch.  To see the full programme and register go to: www.buytickets.at/frometowncouncil/221571