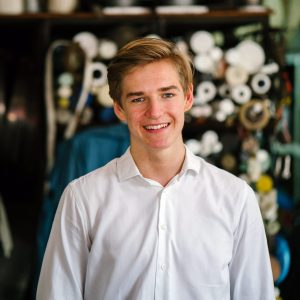 I had an enjoyable pub conversation recently about urban myths and legends.
Cley Hill was supposedly formed by the devil, when he dropped a sack of earth from Somerset, which he had planned to bury Devizes with.  The devil had stopped to ask an old man the way to the town and in the end decided not to bother, leaving a big mound of earth behind.  Thus was Cley Hill created and Devizes saved!
Myths and legends abound, even in our enlightened 'internet' age.  Frome has more listed buildings than Bath – not true, although it does have more than any other town in Somerset – I think!
It's true that Montgomery secretly stayed in Frome during WW2 but did he really build a bunker beneath the old hotel along Portway?
Our conversation continued: a ghostly hitchhiker walking along the Nunney road; a hooded monk near Norton St Philip and the ghost of a lady stalking Longleat House.
There are tunnels in and around Frome, but no one except the Frome Tunnel Team seems to know anything about them – or do they?
We agreed that one myth is definitely false: Frome's young people don't care, are lazy, unreliable and not ready for paid employment.  Really?
A Business Breakfast on 8th May will seek the truth about teenagers, apprenticeships and work.  Dave West from Somerset Skills and Learning will outline the benefits that apprenticeships can bring, from up-skilling to better productivity.  This will be followed by a discussion on how businesses can work with colleges and schools to help prepare students for employment.
The event costs £10, is at the SS&L Centre in Saxonvale and will begin with a delicious cooked breakfast.  Full details here: https://www.tickettailor.com/events/frometowncouncil/254078
"Young people today don't know how lucky they are.  When I was their age…" What, really, truthfully?
Published 25/04/2019