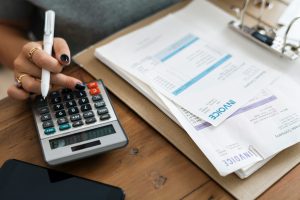 It's often said that an accountant is someone who solves a problem you didn't know you had in a way you don't understand.
I remember many years ago working for a medium sized manufacturing company desperate to show potential investors that they were a profitable business.  The firm had almost completed a large export order but because of some technical delays they hadn't actually shipped the finished items, although they had received payment. Under accountancy rules revenue from the transaction of sale of goods can only be entered in the accounts as income after the goods have been delivered to the buyer.  Before then the undelivered stock remains as a liability.  Sadly in this case the delays fell across the start of a new financial year and would mean reporting a big loss, which would have been a disaster.
The elaborate solution was to convince the auditors that the goods had been delivered, so that the accounts would show a healthy profit and positive balance sheet.  The day before the inspection the finished goods were loaded onto six container lorries and driven around the country for a week.  The empty factory floor was proof enough and a positive balance sheet was agreed. To be clear, I have never been an accountant, I had nothing to do with the deception and the company in question went bankrupt the very next year!
If any of the above has confused you, help is at hand.  A community training session to teach accounting basics is taking place at Frome Town Hall on 31 January.  It won't tell you how to cheat, but will give clear and simple guidance for accounting and financial management techniques for people with no previous experience of accounting and book keeping. To see the full list of upcoming training go to www.frometowncouncil.gov.uk/training