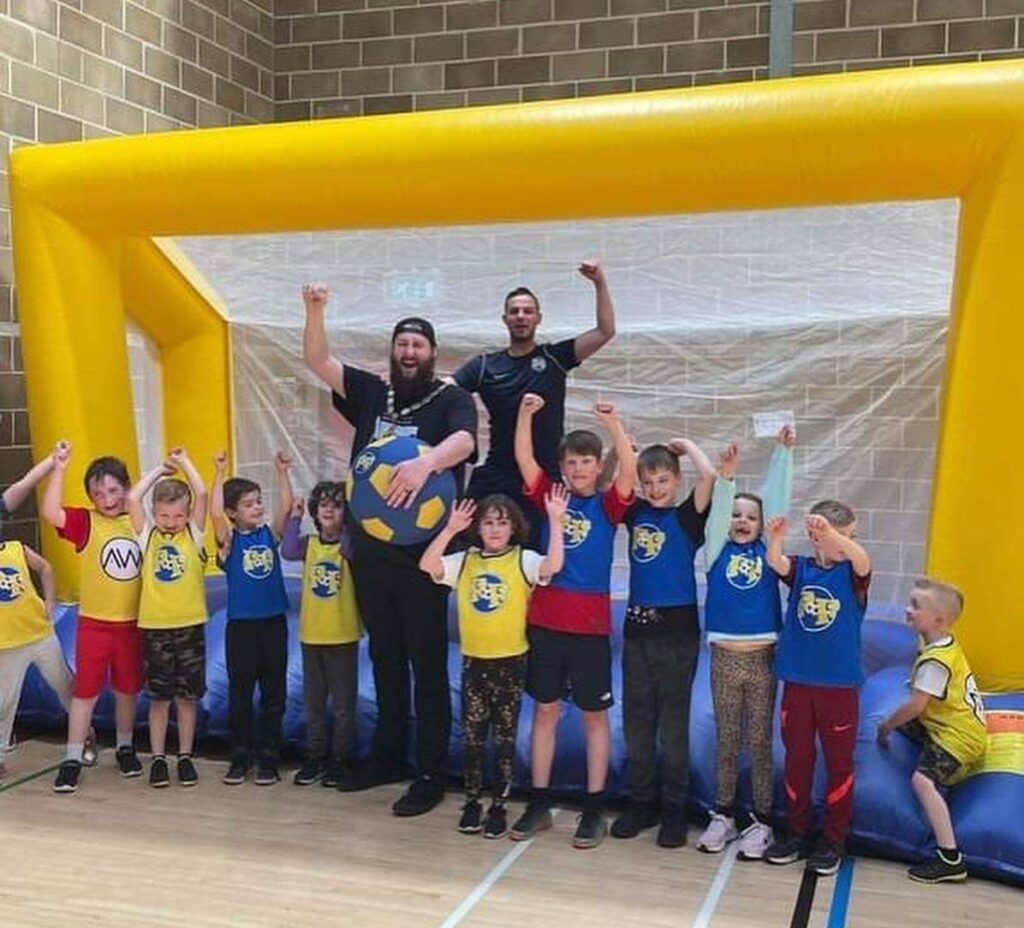 I've had a super varied schedule recently, been up to all kinds of fun things.
I recently sat down for a series of three interviews in various locations with Bath Spa university film students for a short documentary they wanted to put together about yours truly. The honour! We filmed in my flat amongst my mountain of a music collection to talk about my previous life on the road drumming with SickOnes and how music has shaped a lot of where my life has headed in some way or another. We then talked about my Mayoral year in the council chamber and then finally a short section talking about my podcast 'The Giant Pod'. I'm unsure when this project will be finished so keep your eyes peeled on social media.
I recently lent a helping hand to Cllr Scott Ward as he put on a 90's/00's nostalgic Rock, Punk, Metal night at 23 Bath Street. I picked out a 2 hour or more playlist of belters from these era's that fill floors, start singalongs and get the Devil horns firmly in the air. It was so great to see such an awesome turnout bringing the best party vibe. Rock DJ nights are few and far between these days, especially with Bath's infamous Discord nights coming to an end after over 20 years of whiplash inducing head banging. The success of this event and the support it received means it's highly likely that another will be coming in the near future. So thank you!
I spent some of my sunny Saturday afternoon recently visiting the Football Fun Factory team at their charity sessions at Vallis Youth Club. Zach Cutting – one of my old co-op pals – has jumped feet first into this new football franchise that's positively sweeping the nation. Call it laziness, call it journalism, call it what you like, but I asked Zach for a quote here to better brief you all on FFF. "At the Football Fun Factory we want children to fall in love with football! We want children to feel comfortable in a non-pressured environment! Our directors James, Jonny and Ex-Manchester United player Luke Chadwick have created a brand new football loving franchise that is spreading across the country! We want children with any ability, if it's the first time kicking a ball, or you play for a team but want extra football sessions! We want to teach and encourage good behaviours aswell as letting them enjoy their football!" Zach continues "It was great to see so many brand new faces of varying ages at the youth club, I was so impressed by how great the team work developed among the children, even though most of them had only met each-other that day. We raised £304.95 for charity MIND and the kids (adults too) had so much fun with our unique inflatable Goal, pitch AND our massive football dartboard."
I really enjoyed the time I spent with the Football Fun Factory crew and I loved their approach to a kick around and it's heavy slant on how fun and exciting it can be with just a few inspired tweaks of the accepted formula.
I wish Zach and his team the very best, but I honestly don't think they are going to need it, I think this is going to be a massive hit.
I hope you all have a fabulous fortnight – My next column will be my last!