It's been a quieter week for me in many respects this week. Mainly due to lockdown of course, but also because the weather hasn't been nice enough for me to wander about in Frome as I usually do, chatting to businesses and people out doing their shopping.
You will have noticed that our lovely traditional tree has gone up this week, and the streets are also being decorated with their Christmas lights. It's going to be a very different Christmas this year as we won't be able to hold our annual Extravaganza evening at the end of November. This fabulous evening usually signifies the beginning of our festive period, with the town centre closed to traffic, the streets busy with concession vans, shops open until later, the lantern parade, bands playing, and of course, the Mayor's address to the town at the Xmas tree lights switch on. I'm disappointed to be missing that, as it's usually the highlight of the Mayor's year, but it's a small price to pay to keep us all safe.
I've heard many concerns about whom to contact about rough sleepers in Frome, but I'm pleased to say Fair Housing for Frome is now placing information signs on all town notice boards with information on what you can do if you spot someone in this position.
The posters are there to advertise StreetLink, an organisation that exists to help end rough sleeping by enabling members of the public to connect people sleeping rough with the local services that can help and support them. If you are concerned about someone over the age of 18 that you have seen sleeping rough you can use the StreetLink website www.streetlink.org.uk or call 0300 500 0914.
Please remember the community fridge and the larder are still operating in the Market Yard and at The Mount, too, so there should always be food of some sort available and it's a great way to cut down on wastage, so please help yourselves and spread the word to others.
I've promised to introduce you to all the individual Councillors who are here to serve Frome. This week, it's the turn of Rob Collett, who is one of three Councillors looking after College Ward.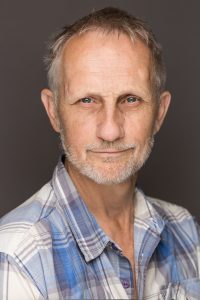 Rob moved to Frome mid 2018, after retiring from working as a psychotherapist both in the NHS and privately. Rob says: "With a lifelong concern for the environment, it is inevitable that I am particularly interested in supporting FTC's admirable declaration of a Climate and Ecological Emergency in Dec 2017 to be followed through into effective action. There are two principal ways the Council can work to ensure the community achieves the resilience that a zero carbon footprint signals: first, there are obvious ways in which we can all review the impact of what we buy and use. For example, the majority of us will need a lot of help in insulating our houses as well as moving to more carbon neutral forms of transport. Secondly, as the Covid pandemic has shown, community resilience, i.e. neighbourliness, is fundamental in our ability to get through difficult times … many more of which are sadly projected as consequences of climate and ecological breakdown. As a result, I've been keen to support FTC's initiatives to promote neighbourhood networks and anything else that brings people of the town together."
As you can tell, Rob is an avid supporter of the environment and works hard to make sure that everything we undertake, is mindful of the effect on the world around us.
There will be more biographies coming each week so that you can get to know your local representative on Frome Town Council.
We still have hope that we can be among our friends and families at Christmas, but it will only happen if we keep to the lockdown rules. We're relatively lucky in Somerset but the virus is definitely around us. Please do everything you can to protect yourselves and others. Wash your hands, wear your masks, keep your distance and keep checking on your neighbours. Stay safe everyone, and please take care.