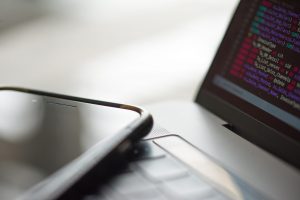 Every one of us with an Internet connection will probably have experienced 'spam' messages or 'phishing' emails.  But what if someone actually broke into your computer or mobile device and started to demand money or deleted your records?  How can we protect ourselves from malicious 'spyware' and 'hackers' intent on doing harm?
Sometimes it reads like a chapter from a science fiction novel.  On one side is the evil 'black hat' hacker, who hacks without permission for malicious reasons.  On the other side is the noble 'white hat' hacker, who hacks with permission to protect computer systems.  In the middle sits the 'grey hat' hacker who hacks not for good or evil, but because they sell their skills like a mercenary might do.
Things change so rapidly too; it's very hard to keep up.  Amazingly, Google is only 20 years old, Facebook, and YouTube are barely 15 years old, whilst Twitter is just 13.  Malware, phishing, adware – no wonder 'silver surfers' like me get confused.  I could write a book about password protection!
Luckily, this month's Discuss & Do is an interactive session full of practical advice on how to protect your information from cyber-attacks.   ICT Security expert Rik Kershaw-Moore of Tsiolkovsky IT Security Solutions will present an eye-opening demonstration of the latest Internet scams and security threats.
Participants will gain an overview of the main tactics used by attackers and learn simple, inexpensive actions to safeguard themselves and their business.  The evening will include an interactive session so do bring along a laptop or similar device to take part in the exercises.
Starting at 6pm on 26th February in The Old Church School, it's free to attend, but you must register here: www.tickettailor.com/events/frometowncouncil/226661
Don't let the 'black hat' hackers win by failing to prepare your 'white hat' defences!