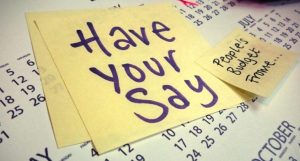 With voting about to begin for the People's Budget for events, Frome Town Council is once again putting the power into the community's hands.
A couple of months ago, they asked community groups, charities and not-for-profit enterprises with great ideas to apply for the chance to pitch for funding. Now it's time to make the final decision on how the £25,000 fund is spent.
Frome Town Councillor Toby Eliot said, "This really is your chance to have your say, we're inviting everyone to tell us which events they think will be the best for the town. Whatever the result of the vote that's where the money will go."
For the first two weeks in March Frome residents will be able view videos of all the event in the running. They'll then be able to cast their vote on what they'd most like to see take place over the coming year.
This year the voting will be online, however the Council will support people who don't have this facility to be able to vote at the Town Hall, just call 01373 465757.
Find out more about the projects and get voting here.