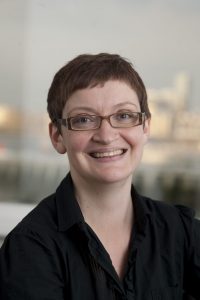 Frome businesses are being invited to learn more about the huge benefits of saving energy at the next Business Breakfast.
With climate change making the headlines almost weekly, more and more organisations are looking for guidance and support to make the right changes for them. The Business Breakfast will be held at the Cheese & Grain on 5 June at 7am and will offer attendees simple, practical tips to help organisation's save energy and reduce their environmental impact.
The speaker for the event is Cllr Lizzie Boyle, who has 15 years' experience of working in the energy and environment sector including working within Government to shape environmental policy, as well as working alongside people and communities to shape very local responses to issues around climate change, energy efficiency, fuel poverty and social justice.
She said, "Becoming energy efficient is vital step for any business no matter what shape or size, and it's important to stay one step ahead of any changes to national policy and regulations that affect small businesses. The Business Breakfast will cover all this, including new regulations regarding smart meters and the introduction of minimum energy efficiency standards for rented properties and more."
Making your business energy efficient reduces running costs, lowers carbon emissions and as an added bonus being environmentally aware can also improve public perception. The event will explore the options and the potential savings that could be possible without massive investment or effort.
Frome Town Council, alongside Frome and District Chamber of Commerce and Business Manager Mairi Connelly, have organised this event to really get to the heart of the matter for local entrepreneurs, self-employed workers, sole traders and business owners working from home as well as larger organisations in the town. An opportunity not to be missed, the networking event is also a way to share ideas and make connections with others.
Tickets for Frome Business Breakfast cost just £10 and include a delicious breakfast. Book your space here.
Frome declared a climate emergency last year and the Town Council work to support local residents and businesses to help cut costs and carbon, from informative events like this Business Breakfast to Frome's Solar's Streets. Learn more about the ways you can make a difference as business or individual and the ways Frome Town Council can support you here.