Mendip District Council and Somerset County Council are informally consulting on proposals to pedestrianise Berkley Lane and Dark Lane.
It has long been known that this area, just outside of Frome, has been the district's biggest fly-tipping hotspot.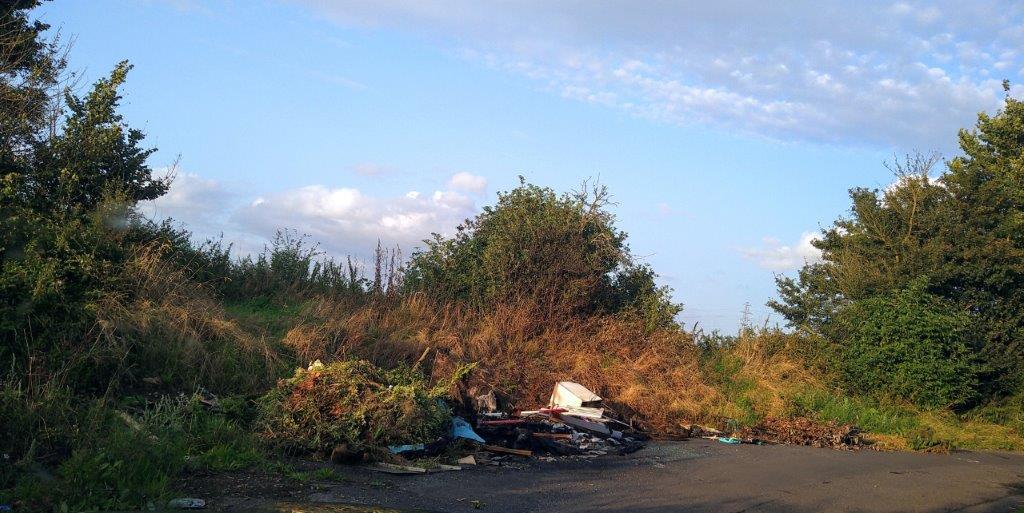 Cllr Heather Shearer, Mendip District Council's Portfolio Holder for Community Health and Services said, "This particular hotspot has cost the Council and tax-payers considerable amounts of money due to the vast quantities and frequency of fly-tipping clearances.
"We have seen evidence that when these lanes are closed to vehicles, we can see a reduction in fly tipping of 90% and in a reduction in cost of more than £50,000 annually at this location.
"Alongside this we see an improved community amenity for local residents to enjoy particularly by making walking, riding and cycling safer and it protects the countryside from unsightly and damaging environmental crime."
To seek a long-term solution to this situation the formation of a multi-agency working group consisting of Mendip District Council, Somerset County Council, Avon and Somerset Police, Berkley Parish Council, Frome Town Council, Environment Agency, Devon and Somerset Fire and Rescue Service has considered and assessed a wide range of potential solutions and have identified a suite of actions to take forward to deliver best possible outcomes for our community.
Councillor John Woodman, Somerset County Council's Cabinet Member for Highways and Transport said: "We are pleased to be working in partnership with Mendip District Council on this proposal.
"It will be excellent if we can reach a solution which counters these problems and provides active travel opportunities for the community. We'd urge people to please look at what's proposed and take part in the survey."
Mendip would like to hear from local businesses, residents, and landowners on the proposals.
The local consultation survey and further information can be found here.
If you require a copy of the consultation survey in a different format, please contact Mendip District Council's customer services on 0300 303 8588 or via their website.

The consultation will last for 4 weeks from Friday 13th August until Sunday 12th September 2021. 
The findings of this informal consultation along with a report will be presented to the Full Council of Mendip District Council on 27th September 2021 so that next steps can be debated.