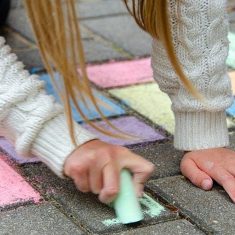 Nearly 100 participants signed up for Frome Town Council's first LINK & LEARN: "The new Playful" training.  The initial workshop was meant to take place at the Town Hall in May but circumstances decided that the training went online with the focus on how we can support our young people and each other to stay playful during these transitionary times.
The award winning play specialist Ben Kingston Hughes provided the training, this was delivered in bite sized videos and took participants on a journey to explore the Power of Play and the fascinating neuroscience behind it, while providing ideas about how to be playful and facilitate meaningful play while physical distancing is in place.  A follow up live session was hosted by FTC giving participants the opportunity to discuss what they learnt and start to feed ideas into a new Play Strategy for Frome.
Deputy Mayor Andy Wrintmore said "This training was a great success, and the content was particularly inspiring especially in these times. "Play" is a key emotional balancer and impacts on children's wellbeing so by learning how to allow meaningful play during these times was incredibly beneficial. There were some really interesting discussions around play and how we might prioritise playful opportunities in Frome – for children and adults alike".
Whether you're an interested member of the public, parent or work in this area, it's not too late to sign up to the training, it is still available online to complete in your own time, just sign up at https://www.tickettailor.com/events/frometowncouncil/386760/.
The training provides some great food for thought and has been the springboard for how FTC will develop a play strategy in Frome as a whole community. If you'd like to be part of this conversation, please get in touch with Hannah Stopford, one of FTC's Project Officers: hstopford@frometowncouncil.gov.uk.
Published 21st July 2020