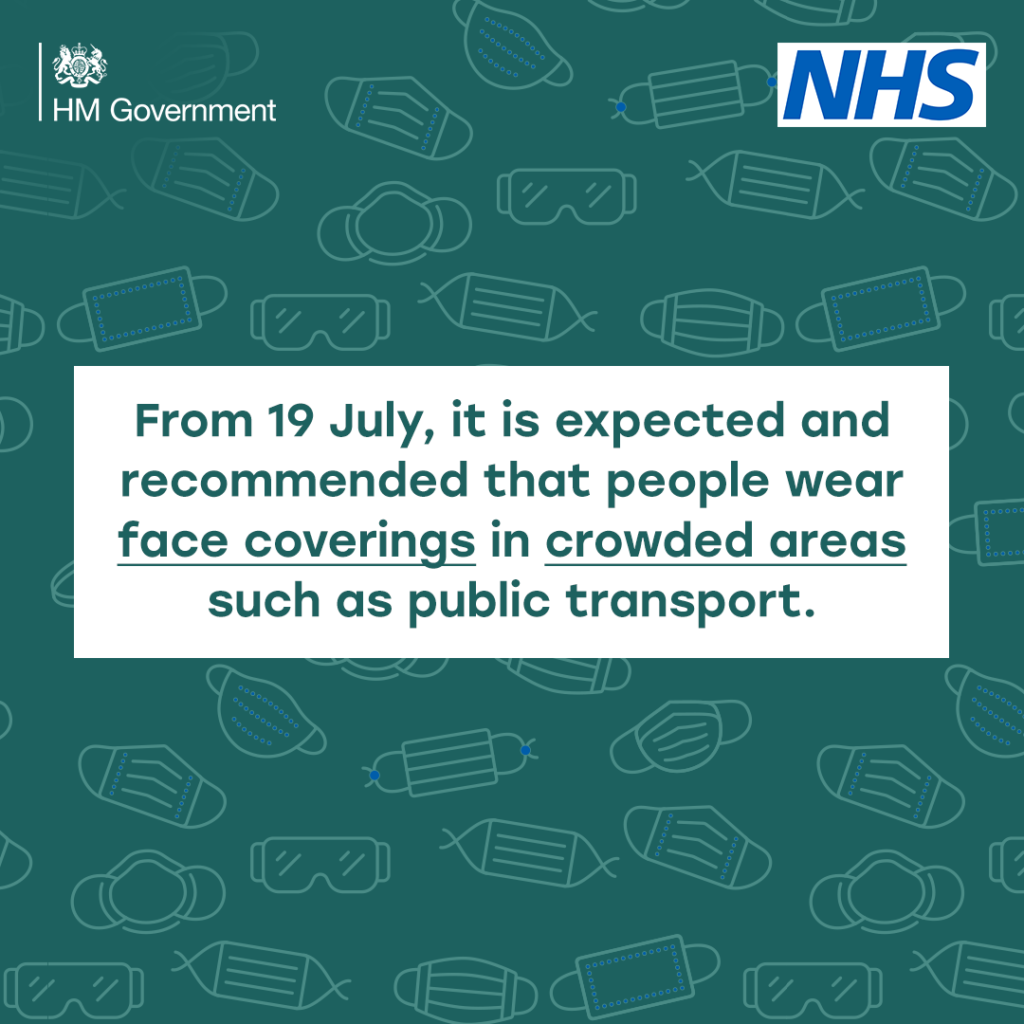 From Monday 19th July, most legal restrictions relating to Covid-19 have been lifted, but the risks of Covid-19 have not gone away. As cases rise here and across the country, please be cautious, not only for yourselves, but to protect our vulnerable residents and frontline workers.
It's important that people think carefully about the all important two metre distance where possible. Additionally, to continue to wear a face covering in indoor spaces such as in shops, on public transport or in healthcare settings. Also remembering to continue to wash hands thoroughly and regularly, meeting up outside rather than inside, and, if you are inside, make sure you let the fresh air in by opening windows and doors.
In Frome you may notice that facemasks are still required in some places, such as Frome Medical Practice and Frome Hospital. Our local supermarkets are keen to protect their staff and customers so perspex screens and sanitation stations will still be in many stores and facemasks are not mandatory but advised. Many public transport providers will also still have screens and recommend the use of facemasks and some such as Frome Mini buses and Starline taxis stipulate the need for masks. The latest information can be found on their websites, you can find links on our transport page.
It's important to make sure that you get both doses of the vaccine, self-isolate when required to do so and use lateral flow tests regularly when you don't have symptoms and a PCR test when you have symptoms. For more information, please visit the Government's website.
Finally, Mayor of Frome adds: "Let's be kind and understanding, continue to respect people's personal space and if individuals choose to continue wearing a mask where they are not required. Let's remember that we don't know what's happening with their health and the health of their loved ones. The pandemic isn't over, Covid-19 is still here and infection rates are rising and will continue to do so. Look after yourselves and one another."