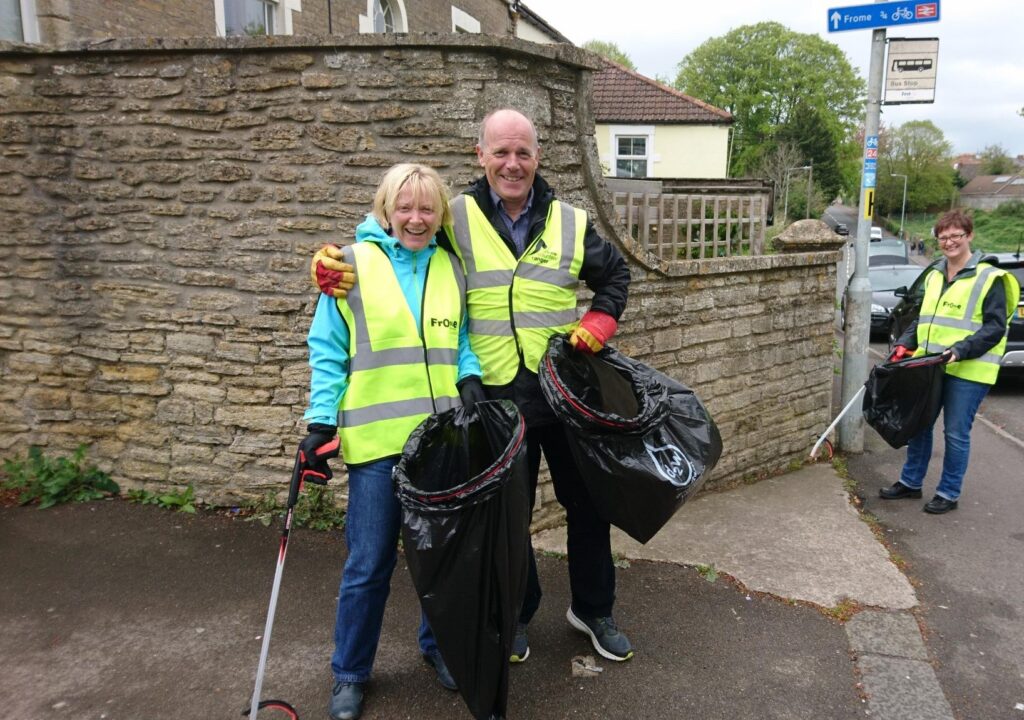 Back for its seventh year, the 2022 Great British Spring Clean takes place between 25th March – 10th April. Created by Keep Britain Tidy, this year they're launching their Big Bag Challenge and asking people to pledge to pick up as much litter as you can during the campaign. Take a look at their website for more information.
Cllr Rich Ackroyd said: "This is a great opportunity for residents of Frome to get out in the fresh spring air and help our town look as clean and sparkling as possible. If every household cleared the areas at the front of their homes, whether that's litter or weeds, we could cover a lot of Frome and that would be a great achievement. Why not give it a go with your neighbours or join one of the groups and make new friends while making Frome look great."
Frome's Hoedown group meets on the last Sunday of every month and encourages street level clean ups across Frome. They don't just hoe and pick litter, they widen pathways, paint railings, chat with passers-by and drink tea. Head over to their Facebook page for more information on how to join in the activities.
Frome's Litter Warriors tackle litter across the town, the meet twice a month at a different location each time. If you would like to join them or have an area you would like to see cleared of litter, please email the group.
Frome Town Council have some litter picking equipment that you can borrow, including hoops and pickers. Please contact Emma Parker on 01373 481 956 or feel free to email.