Frome Town Council has been awarded Star Council of the Year and second in the Council Project of the Year by the National Association of Local Councils (NALC).
Frome fought off hundreds of nominations from a national pool of over 9000 parish and town councils.
Mayor Kate Bielby said, "This is great news and a testament to the hard work of all staff and Cllrs in recent years – but most of all, these awards belong to the people of Frome. I think we knew already but the word is spreading that we live in a very special town."
NALC Star Councils 2015 Award are a recognition of all the effective hard work carried out by town and parish councils with their communities and a celebration of their achievements. The judges were particularly impressed by how FTC has rethought its role from top to bottom, and has placed great emphasis on working with the community and local organisations.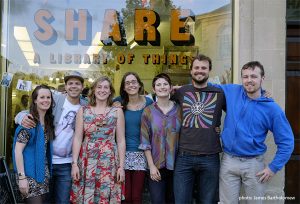 Kate Bielby continued, "To be awarded two national prizes is brilliant; the project of the year award acknowledges the success of our unique Energy and Recycling project that is now entering its third year. This project has brought in over £90,000 to the area for a range of activities including a not for profit car club, the SHARE shop and support for local schools to cut energy costs and carbon."
Mel Usher, Leader of the Council for four years until May and who represented the town at the ceremony said, "Winning awards is one thing, but to be considered special by our peers makes this one extra special. We all know we don't always get things right but obviously we are getting some things right."
photographer James Bartholomew