RADM Architects would like invite you to a custom / self build and live work event to be held in Frome Town Hall from 4 until 7pm on Wednesday 23rd August.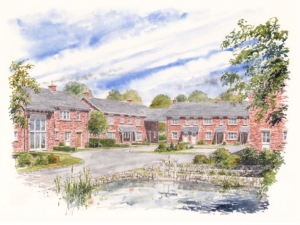 This event is for those who have an interest in building their own home on the Land North of Packsaddle Way, Frome.  A consultation event to promote a model whereby an individual can purchase a plot of land, design and build their own home, they will also be discussing the opportunity for a new form of Live Work housing whereby individuals can purchase a home that includes a detached small office for professional use or E commence.
It is an open drop in session between 4pm and 7pm, and there will be an opportunity to look at plot sizes, house designs and meet with the Architect and design team members.
There will be information boards and the team will be on hand to answer any questions you might have about:
  Plot Passports
  Financing self build
  Builder selection
 Specification
Please direct any queries regarding this event to ellie@radm.co.uk
Find a self/build and live work Questionnaire Rev P4 here to be return to the above address.