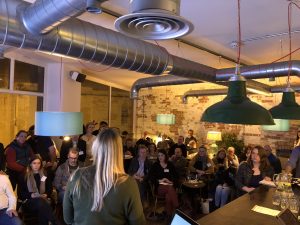 Instagram is one of the most effective ways to promote your business online. So, last Tuesday evening at Sam's Kitchen over 60 people came to hear Dawn Denton from Frome Diary explain exactly how it works. "Social media is the spirit of togetherness. Look at Instagram as a way to build relationships, how would I tell a friend about a product?"
So what are the basics? "There are 800 million users, 500 million of which are active every day. It's a way of sharing information visually in the form of only images with captions, so it's a lot simpler than something like Facebook, where you can be bombarded by information"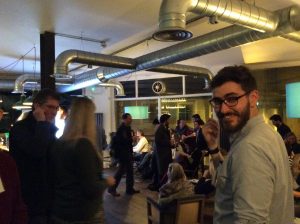 Dawn also outlined plenty of hints and tips about using Instagram effectively, and explained how it's all about having the right attitude "don't overwhelm your audience, people aren't online because they want to be advertised to. Create a story, pictures with people in them are more popular, don't be afraid to add your personality to your profile, your followers want to get to know the face behind the brand"
Kate Beilby, Frome Town Councillor, "Social media is such an effective way of reaching your audience, so businesses have to learn to get to grips with it. This was a perfect opportunity for conversation and a trading of knowledge.
Discuss and Do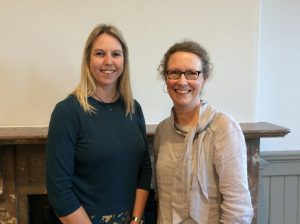 topics are always relevant to small businesses, and conversation is wholeheartedly welcomed. We all have different life experience and business backgrounds, it's really important to share our expertise with others."
The next Discuss and Do will cover using video for social media in business and is at the Town Hall on 27 February, from 6pm. It is completely free to attend, but please book ahead here to ensure a spot.
Follow Dawn on Instagram @fromediary, and check out the hashtag #whereinfrome