2020 has certainly been a year like no other. The pandemic, lockdowns and tier restrictions have definitely put pressure on families and homes.
Many of us have been spending even more time at home, and during this period we've taken the opportunity to get to know our neighbours and our streets better, which is wonderful when we all get along.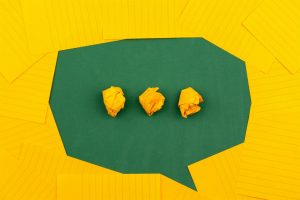 But spending more time at home can also increase stress, whether through work, home schooling or even just being under each other's feet.
Sometimes, this stress may spill outside of the home. And what might have been "water off a duck's back" previously now seems like a very big issue.
If you're seeing quarrels with your neighbours or tensions on your street and want to resolve these neighbourly disputes while still remaining friends, you can learn how to approach these difficult conversations without causing offence.
Has your neighbour just started to play music at high volume and it's winding you up? You've mentioned it to them, but it's just got louder – how do you raise this with them again in an effective way without losing your cool?
With more time spent at home, is your neighbour's car parking partially over your driveway beginning to get your goat, and your "helpful" reminder notes on their windscreen don't seem to be working?
Maybe you'd like to step in and help bickering neighbours simply get along with each other better for the harmony of your street?
The Neighbourhood Network Group along with Frome Town Council are hosting an introduction to "restorative conversations". The training will be led by experts in the field and will help you to have the difficult conversations to help achieve the right outcome for all parties.
The free training will take place online on Monday 18th January, there's a daytime session from 10am-12pm or an evening session from 7-9pm, so you can choose the time to suit you.
You can sign up here: https://www.tickettailor.com/events/frometowncouncil/463616/
Cllr Anne Hills added: "Tensions can run high, particularly in the run up to Christmas and after the year we've all had! This training has been requested by the Neighbourhood Network Group and is open to anyone; it's perfect to equip attendees to dissolve any low-level issues that may crop up, not only with your neighbours but within families too".
A further intensive course is planned for later in January too, for those that attend the introductory sessions.
If you'd like further information on this training, please contact Hannah Stopford, FTC's Neighbourhood Networks Project Officer hstopford@frometowncouncil.gov.uk