Frome Town Council are passionate about making a difference when it comes to recycling and plastic use and we know local residents are too. The good news is, that thanks to your efforts in carefully sorting your recycling, last year Somerset offset enough carbon equal to taking more than 25,000 cars off the road for a year.
Mendip District Council is responsible for waste and recycling in Frome, Somerset County Council for waste disposal and Frome Recycling Centre, and Somerset Waste Partnership (SWP) deliver the services on their behalf. SWP are committed to being open and transparent about what happens to your recycling, and in 2008 were the first in the UK to publish details about what happens to the materials they collect. You can find this on their website.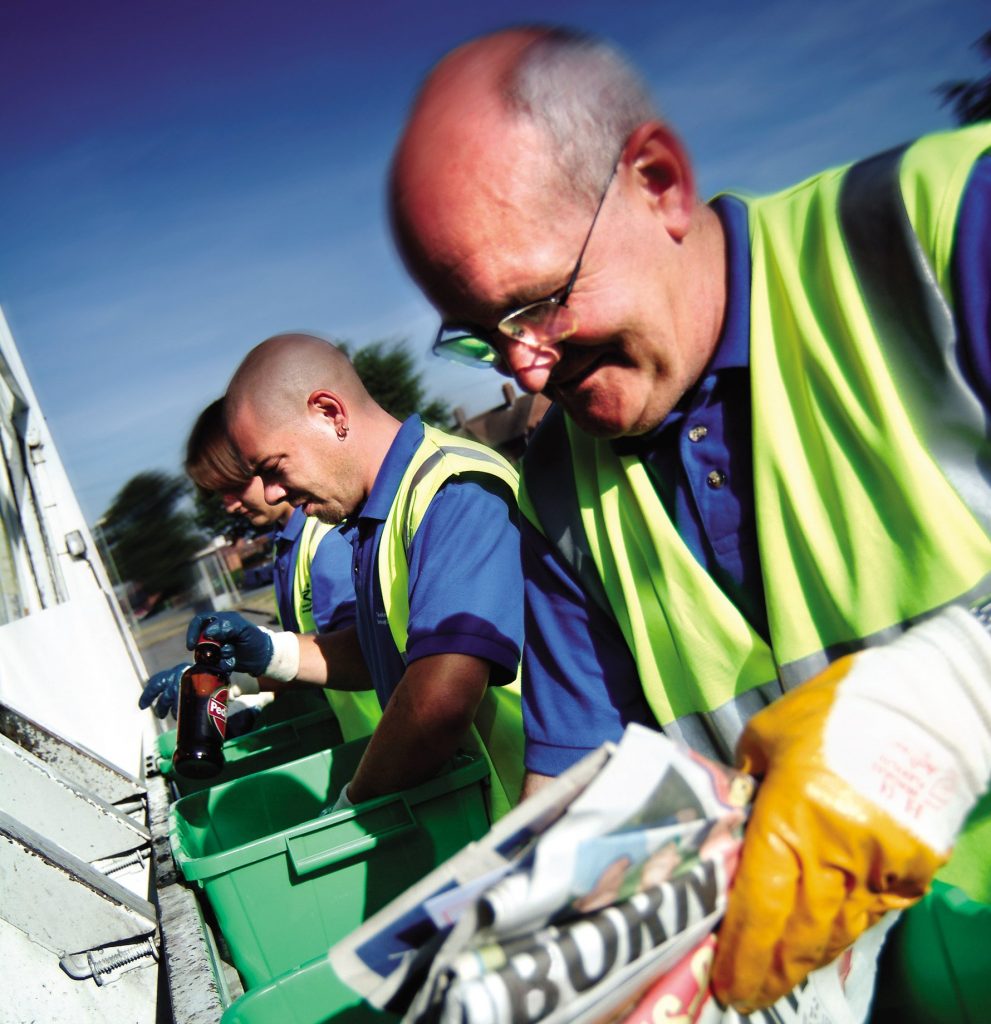 Read on to find out more about SWP, recycling and what their plans for the future are…
Keeping it in the UK
Last year, more than 91% of recycling stayed here in Britain. Around half of the remaining 9% is exported to Europe and the other half to the rest of the world. All the countries SWP export to deal with your recycling in an ethical, legal and responsible way and there is full traceability as to where it ends up.
You might be interested to know that last year an impressive 100% of glass bottles, jars and drinks cans and 97% of paper you put out for recycling, were reprocessed right here in the UK. The fact that so much of Frome's recycling can be reprocessed in the UK is down to the quality of the recycling itself. This is because SWP operate a 'kerbside sort' collection service which means that the materials are sorted twice – once by you, as you put them into your recycling boxes, and once by the crew, as they put them in the lorry. This means that the recycling is very high quality, with low contamination, and is less likely to be left behind for landfill or be sent overseas.
Somerset is in the top 20% of counties in the UK for recycling and in the top 10% for carbon saving – because there is a focus on how they recycle as well as how much. And they have ambitious plans to improve.
Plans for the future
The UK does not currently have enough reprocessing capacity for all the recycling we produce, so some is exported. From next year, however, a new reprocessing plant in Avonmouth will mean that there is more ability than ever before to keep all our recycling in the UK.
The new plant will sit next to and be powered by the new Resource Recovery Centre, where almost all of Somerset's rubbish will be incinerated and turned into green energy, instead of ending up in landfill. The new plastics site will reprocess 1.6 billion plastic bottles, pots, tubs, and trays each year – providing UK manufacturers with a viable and sustainable alternative to using new plastic.
From 2020 SWP will start to recycle an even wider range of materials at the kerbside and continue to move away from landfill and towards turning everything that cannot be recycled into green energy.
You can read SWP full Q&A here or contact them on enquiries@somersetwaste.gov.uk if you have any questions.
Published 21/08/2019