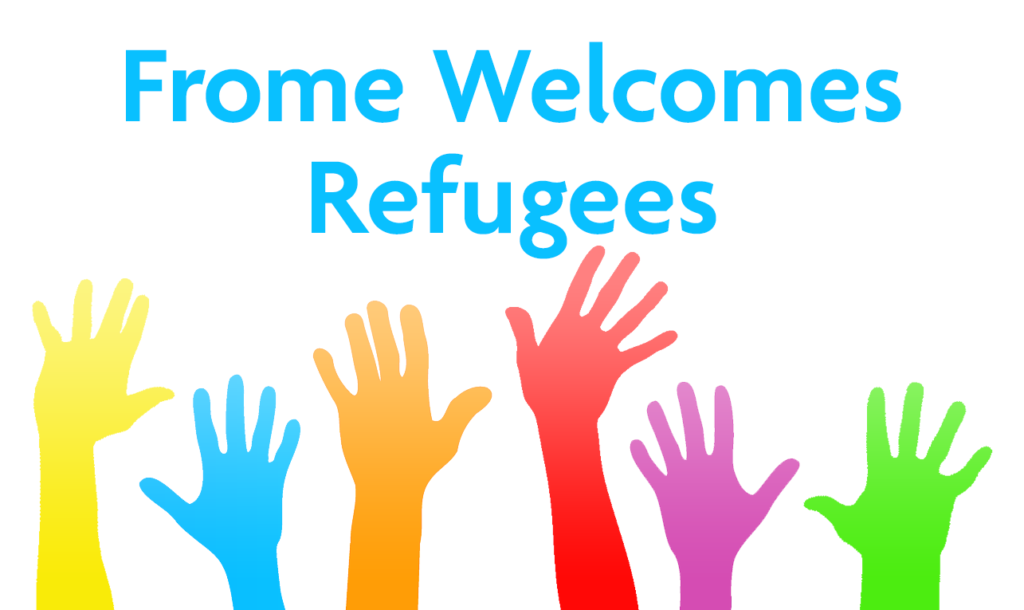 Frome's initial response to the refugee crisis resulting from the war in Ukraine was to focus on supporting our twin town of Rabka. Well over £30,000 has been raised to help that small town cope with a deluge of refugees , with well over 4 million people now having left Ukraine.
Many people in Frome have signed up to host them here and in fact there are some who moved more quickly to enable known refugees to already find new homes. It is clear that a community response is needed to help support both the refugees and the hosts, learning from past experiences. To achieve this a small group has been meeting with key people and organisations to be able to offer that support, along the Town Council. A new group has been formed: Frome Welcomes Refugees.
We now need to both make an offer and an ask. The offer is to those hosting families, or clearly expecting to, to engage with Frome Welcomes Refugees and through this access information and links to enable smooth registration for their guests with the health and benefit system; with support to find the right school for children; with translation and language training; crucially, with support for hosts in understanding the trauma anyone emerging from a war zone will encounter and what this might mean; and a range of other areas which we are focussing on.
The ask is for help from those who have skills in areas like language, the benefit system or counselling. We'd love to hear from you. If you can help manage and administrate this co-ordination, we need you! If you could be available to provide friendship and company or to 'backup' the host family, let us know – whatever your offer we would be happy to hear from you.
You can also donate to a dedicated fund for Frome Welcomes Refugees, supporting refugees in both Frome and Rabka, via Frome Rotary's text service as the need to be able to support refugees both here and abroad financially becomes increasingly important. Text UKRAID and the amount you would like to give, up to £20, on the number 70085. Eg UKRAID20. You can also donate online:
To offer and/or receive support, fill out this form, email info@twentyfifty.co.uk or ring 0203 393 2050.