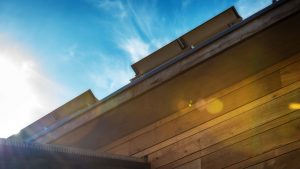 Frome businesses interested in saving money and the planet are invited to learn how to secure free solar for their organisation.
Frome Town Council are encouraging companies to join them for drinks and nibbles at the Town Hall on Tuesday 10 September from 6:00-7:30pm to discover just how simple it is to get solar panels.
The evening will explain more about the offer and introduce Green Nation the renewable energy company offering the free of charge installations. Put simply, the panels generate clean, renewable electricity at a discounted price which saves money and carbon for zero cost. Surveys are carried out on a no obligation basis and if you go ahead Green Nation manages the system and pays for any maintenance for the next 25 years.
Cllr Paul Horton said, "This really is a fabulous opportunity for any business with a suitable roof in Frome. They'll get to significantly reduce both their carbon emissions and their energy bills at zero cost to their business. What's more, for every installation, £250 will be contributed towards funding free solar panels on Frome's YMCA Youth Centre. It's win-win for all involved."
Frome Town Council are holding the event as part of their climate emergency response . The event is free to attend but registration is essential here.
Find out more about Frome Town Council's Climate Emergency response here.
Published 09/08/2019