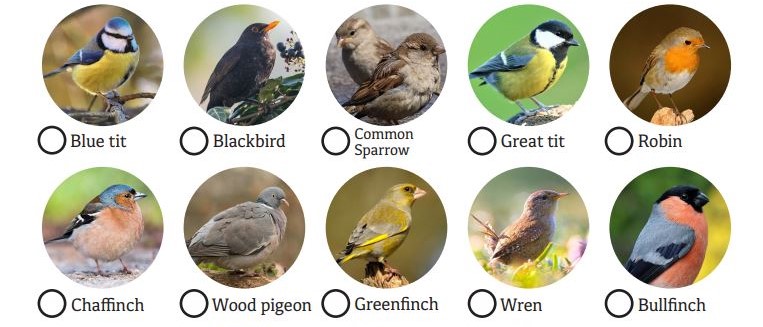 The RSPB are calling for us all to get involved with the Big Garden Birdwatch this weekend. Over a million people took part last year, and the watch is important to help monitor and look after our birdlife.
The premise is easy, simply pick an hour this weekend, between Friday 28th and Sunday 30th and can count the birds you see land in your garden, or from your balcony or in one of our parks and open spaces – remember to only count the birds that land.
Then record what you see online – head over to the RSPB website to sign up and take part.
All the sightings that you see can also be entered into Frome's Community Wildlife Mapping project.
Recording is fun and really easy with a free phone app called Seek using the iNaturalist platform. If you haven't got the app already all you need to do is:
Download the Seek app by iNaturalist to your smartphone and link it to your iNaturalist account
Start recording!
You can record all sorts of wildlife with this app, it will help Frome Town Council learn about species present in Frome and help inform the ecological emergency strategy aimed at reversing wildlife decline in Frome.
So why not start this weekend and after you've completed your count for RSPB you can add to Frome's wildlife map too. Let's get twitching!
Download our Garden Bird Checklist and see how many visitors you can tick off!
And check out other Wild about Nature activities here.