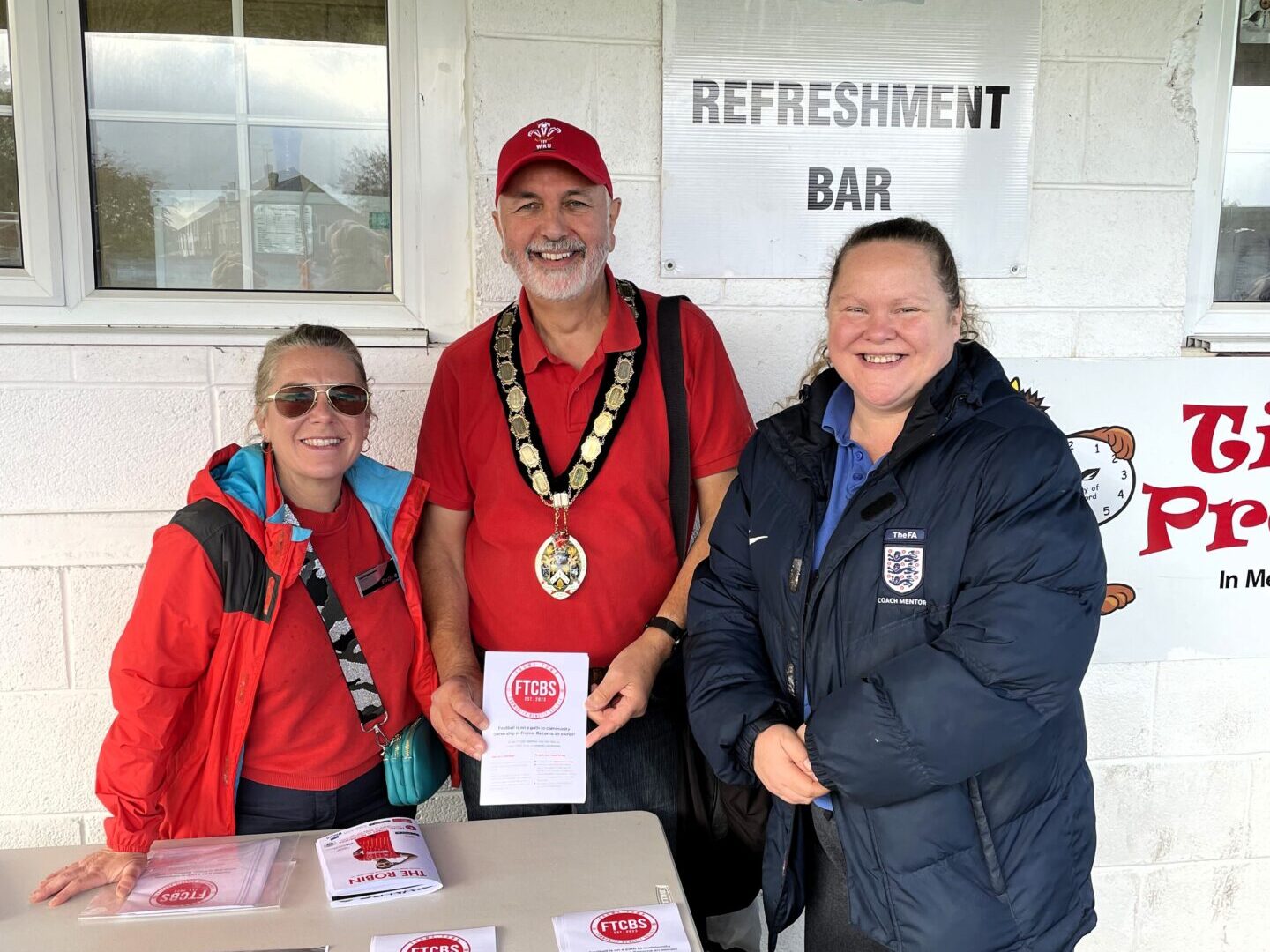 The newly formed Frome Town Community Benefit Society (FTCBS) is inviting the public to attend its AGM on Thursday 30th November, to elect a board of directors and shape the future of the Badgers Hill site, continuing Frome's footballing tradition alongside the wider creation of a thriving and dynamic community asset. The deadline for application to become an FTCBS director has now passed; however they would like as many people as possible to register to vote.
Only members can vote in the election. Various membership options are available and more information is available at bit.ly/join-ftcbs.
The not-for-profit structure of a CBS means it is legally required to operate for the benefit of the community, not individuals or organisations. Following the purchase of the site by Frome Town Council in August 2022, and a public meeting attended by more than 125 local people, an interim board of directors was appointed on a fixed term, while a survey and steering groups explored the options for the future. The new board will now take those plans forward.
Lisa Merryweather-Millard, Frome Councillor for Keyford Ward and a member of the interim board, said:
"Frome Town Community Benefit Society (FTCBS) is appointing committed, community-minded individuals to stand for a position on the Board of Directors, on Thursday 30th November from 7pm to 9pm. We'd like input from as many members of the community as we elect people to these vital roles, ensuring that the Badgers Hill site delivers a thriving and dynamic community asset; bringing together sporting, social, cultural, economic and educational value for Frome."
The election for directors of the FTCBS takes place on Thursday 30th November at the Badgers Hill clubhouse from 7pm to 9pm. Further information about the roles for the ten board vacancies can be found on the FTCBS website.
Register to vote in the FTCBS election.
Photograph: Cllr Lisa Merryweather-Millard, Frome Mayor Philip Campagna and FTFC Community Manager Leah Poole