We have been touched by the plight of Ukraine, and the humanitarian crisis of civilians hoping to escape invasion. Frome Town Council have been approached by our twin town Rabka-Zdrój, as they prepare to take in refugees.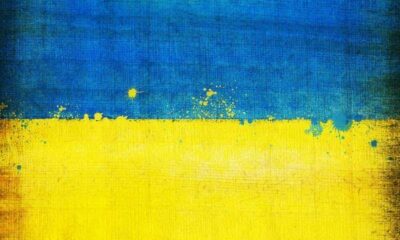 They along with many European towns are in a position to be able to offer first response help as they are 150 miles from the border and have already extended the hand of friendship to bring over 500 Ukrainian refugees to their town. But they need our help – and they have asked for support from all the twin towns of Frome, Murrhardt and Château-Gontier.
Frome Town Council has already pledged £5,000 but it costs £10 per day to accommodate Ukrainian refugees in Rabka and £20 per day if you include food, so they will need further help.
For many years, Frome has been jointly twinned with Rabka-Zdrój in Poland, Murrhardt in Germany and Château-Gontier sur Mayenne in France. Rabka-Zdój is situated in south-east Poland only about 150 miles from the border with Ukraine. With the current crisis in Ukraine, over 200,000 refugees have already sought shelter in Poland.
To put this in context, Rabka is about half the size of Frome and is not in a wealthy part of the country. Although the local province will pay for much of the accommodation, Rabka itself will need to find funds to enable refugees to buy necessities such as clothing, toiletries, toys, medicines, etc. for an as yet unknown period of time. This will put a big strain on Rabka and its people. Frome, Murrhardt and Château-Gontier have jointly agreed to help our Polish twin town at this difficult time.
Currently it is not items that they need donated, they need financial support. This will help directly in the commissioning of buses to get refugees out of the Ukraine, get them to a place of safety, and to feed, clothe and house people as they arrive.
We feel their plight and would ask that the people of Frome stand with us and Rabka's other twin towns and donate to our appeal. Please be assured that your money will go directly to where it is needed – any monies donated will be ringfenced and go directly to Rabka-Zdrój town/city council.
Frome Town Council has set up an appeal to support Ukrainian refugees as they arrive in Rabka. If you can, please donate whatever you feel able to, whether large or small:
£10 will accommodate 1 person for a day
£20 will provide food clothes and accommodation
£140 will provide everything that a person needs for a week
A local resident has set up a postcard project to send messages of kindness and support to families fleeing war in Ukraine by repurposing Frome Window Wanderland displays. Just drop your postcards to Discover Frome at the Black Swan Arts from Friday 11th March.
Frome Town Council are regulated by internal and external auditors and are governed by financial regulations.  The collected funds will be used to finance necessary purchases and fees associated with the stay of Ukrainian citizens in Rabka. These funds will be administered by a specially appointed committee consisting of representatives of the Rabka Council, institutions operating in Rabka-Zdrój and organising aid for refugees, and a person representing the Ukrainian community.