Imagine if Frome's town centre had clean air, filled only with the peaceful noise of people chatting and laughing. People could walk around without having to check for cars, all in a new public space open to everyone. This is what Frome Town Council are planning to create for one Saturday each month over the summer and they need your help.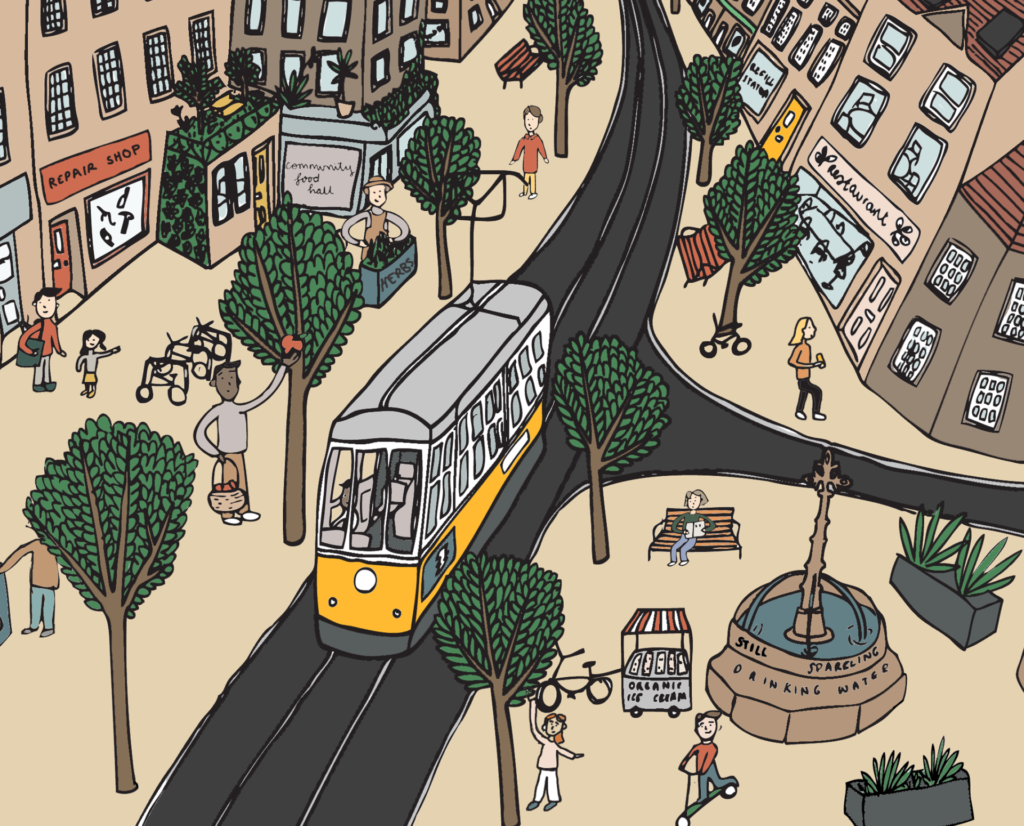 The Green Breather Days plan to pedestrianize the centre of Frome once a month to to encourage people to explore how these spaces could be used as a public area and help cut air pollution in the town centre. Proposed over a series of five Saturdays, once a month between May and September 2022, these days aim to encourage people to explore the town centre by foot, boost support for local businesses, and of course reduce Frome's levels of air pollution.
The aim will be to minimise the impact on other parts of the town. The centre will be used in new, creative ways. Ideas of how the Market Place could be used differently include table tennis, a 'flash' forest park, a silent disco, and a public sculpture gallery but are also up for discussion. The desire is for community activity for everyone to take part in.
Cllr Nick Dove said: "Finding ways in which we can bring people into our town centre without always relying on cars is an exciting challenge. It is also one of the things we are going to have to consider if we are to meet the challenge of reducing our carbon emissions for the benefit of everyone and particularly future generations. However, everything we do needs to bring the town along with us, which is why this meeting is so important. I'm sure many of you will have burning questions, or issues that we have yet to think about so come and be part of the plan!"
Currently the road closures are planned for between 10am and 4pm, however the Town Council are very keen to receive input from businesses operating in or near to the town centre to ensure disruption for them is kept to a minimum. They will be hosting a meeting to discuss the Green Breather Days on Thursday 10th February, 6pm – 7.30pm at both the Town Hall and online for those who would prefer to engage from home. Everyone is welcome to input their ideas and suggestions.
Join the meeting to pose any questions you may have, to input your ideas and to show your support. You can email your comments to engage@frometowncouncil.gov.uk or