Frome Town Council is working with Bookmycharge to enable domestic charge points for electric vehicles to be shared across the town.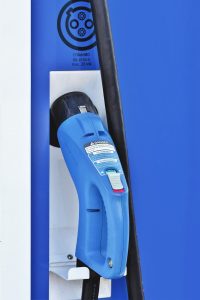 Frome Town Councillor Paul Horton said ''For those people who see ongoing private vehicle use a necessity, an increasing number are using electric vehicles. While many of these people have charge points at their home, others, with on street parking for example, don't. Bookmycharge will enable people with a home charger to share their charge point with others when not in use and to generate income to cover all costs. If you have a charge point and you'd be interested in sharing, please sign up for free at www.bookmycharge.com'.
The Council recognises that a shift away from fossil-fuelled transport is one of the key actions necessary to respond both to the climate and environmental emergency, and the public health impacts from fossil fuel combustion – particularly upon children's cognitive development and rates of asthma.
Anna Francis, Resilience Manager for Frome Town Council said, "Electric car adoption is crucially important, but change isn't happening fast enough. Though the market is growing quickly, there were still only 265,000 EVs in the UK at the end of 2019, about 1% of all cars. Even as electric car prices fall and range increases, the fledgling charging infrastructure causes range anxiety and the inability to book a charge point means uncertainty. Almost half of UK households have no off-street parking, so cannot charge 'at home'. Sharing domestic charge points through Bookmycharge, along with Mendip's recent announcement to increase charge point availability in car parks, will play a key role in increasing access in Frome, reducing emissions and improving air quality."