Its official, Frome's Town Hall will soon be back in business. After years of the Christchurch Street West building serving other functions under the ownership of Somerset County Council, the Town Council is moving from its Palmer Street office to the beautiful Victorian address this February, for a public launch scheduled for April 1st. 
Once refurbishment work is completed, the Town Hall will house not only the Council's offices, but Town Council meetings as well. These will be in the beautiful Council Chamber – as always the public have an open invitation to all Council meetings.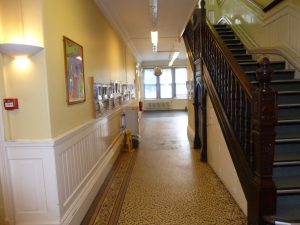 In addition, the Town Hall will house a selection of local organisations devoted to improving the life of the community. It will also contain the Frome Information Centre, which will be moving from the library. Residents and visitors will be welcome to pop in to ask about volunteering opportunities, what's going on in the town and enquiries for the town, Mendip and Somerset Councils.
The Town Hall itself is of an Italian Renaissance design and dates from the end of the 19th Century, with the first meeting of Frome Urban District Council taking place on January 7th 1895. Prior to that, the Frome Poor Law Board built and was based in what was called the "Public Offices".  The many original features include extensive mosaic floors, ornate fireplaces and an ahead of its time passive air refreshment system.
Leader of Frome Town Council, Mel Usher says: "My role was to see the possibilities when the county moved out and to assist the negotiations during purchase. We have been very lucky to be able to call on the invaluable skills of Councillor Colin Cobb, a qualified architect, who has provided advice and overseen the project which has come in on budget.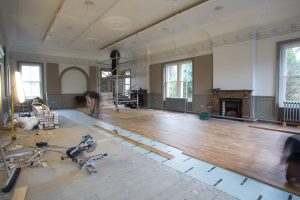 "It's great to see a piece of Frome's history restored to its former glory. The building represents a new found confidence in the town to influence its own destiny."
The refurbishment project has been managed by  NVB Architects and carried out by building contractors Hammonds In order to keep the building in good hands two new positions have been set up within the council, that of Town Hall Manager, namely Meg Mosley, and Town Hall Steward Sean Powell.
The Town Hall will not only provide a home to three local organisations, there will also be  two meeting rooms to be hired out by local organisations, for small parties and others uses, two desk space rooms with facilities for individuals to have a secure, comfortable place to work. The Council Chamber will be the best room in Frome. It will be a great place for weddings, larger parties and business meetings, talks and seminars to regularly take place in this room, alongside the Council meetings.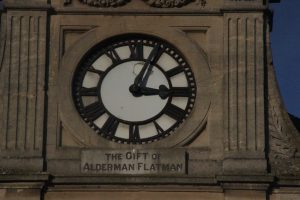 Meg Mosley, also acting Marketing and Communications Manager for the Council, says: "This has been an incredible joint effort involving all parts of the community, from local councillors and private contractors, to local residents who have shared their memories and experiences of this wonderful building.  We look forward to inviting you all to our launch night on April 1st, a celebratory evening for all to enjoy."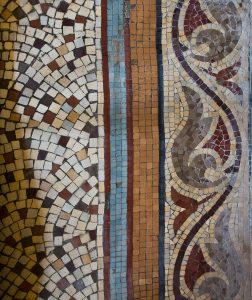 The building will be open to the public from February 20th for regular Council business For more information please visit our website at www.frometowncouncil.gov.uk or call us on   01373 465757
We have put together an FAQ page for more information about our move – which you can find here: https://www.frometowncouncil.gov.uk/move-frome-town-hall-2017/