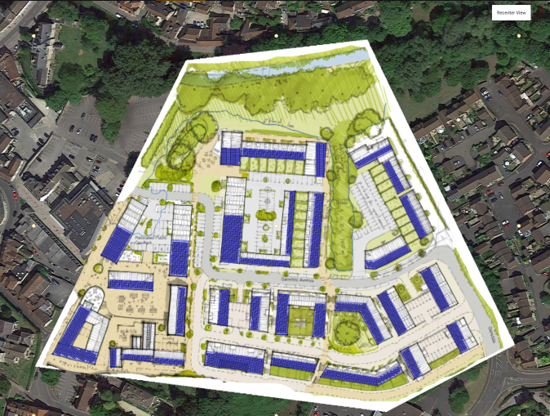 Frome Renewable Energy Co-op (FRECo), working in partnership with Frome Town Council, is the first organisation in the South West to secure £40,000 from the Government's new Rural Community Energy Fund. The funding will enable FRECo and the town council to work with the Microgrid Foundry and the development team to explore opportunities for a net zero carbon heat network and microgrid at Saxonvale.
Anna Francis, Director of FRECo and Resilience Manager at Frome Town Council, said 'Ensuring that a new development is zero carbon and that homes and businesses have affordable clean energy is vital. This funding will enable us to develop a robust plan to ensure Saxonvale is carbon neutral, enabling around 1 mega watt of solar to be installed. In the longer term the microgrid and heat network will be community-owned, ensuring that community benefit is maximised.'
The microgrid is a network of batteries and solar panels that automatically maximise the amount of renewables used on site. A range of approaches will be explored for the zero carbon microgrid, including ground and river source heat pumps and air source heat pumps. The Microgrid Foundry have developed and implemented similar community-owned microgrids and heat networks in other schemes such as Bridport co-housing.
For more information on the project and other work the council is doing on climate change visit: www.frometowncouncil.gov.uk/climate-emergency
Published 27/01/20