Residents of Frome said "Yes" to the first Neighbourhood Plan in Mendip yesterday (Thursday 20 October).  A staggering 86 per cent of those who voted agreed that Frome should adopt its Neighbourhood Plan.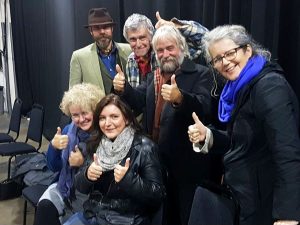 Cllr Pippa Goldfinger, chair of Frome Town Council's planning advisory group said, "This is a major step forward in Frome's campaign to have more say in what is built in the town. The Neighbourhood Plan has engaged hundreds of people in the making. That hard work has now paid off and we have our own planning document that must be considered when Mendip decides whether to approve planning applications.
"The Plan includes really important policies on increasing the amount of community and self build housing, protecting the river corridor and green spaces in the town and promoting land developed for businesses and job creation.
"The Frome Neighbourhood Plan was prepared by Frome Town Council working closely with residents and Mendip District Council. I'd like to thank everyone who was involved and all those who voted."
The next step is for Mendip District Council (MDC) to adopt the Plan as planning guidance, at which point it will form part of the Mendip District Local Development Plan and have to be considered in decision making.
Photographed: Cllrs Shelia Gore, Peter Macfadyen, Pippa Goldfinger, Mayor of Frome Toby Eliot and Graham Burgess and Jane Llewellyn.
For more information please contact Jane Llewellyn at FTC on 01373 475578 or llewellynj@frometowncouncil.gov.uk