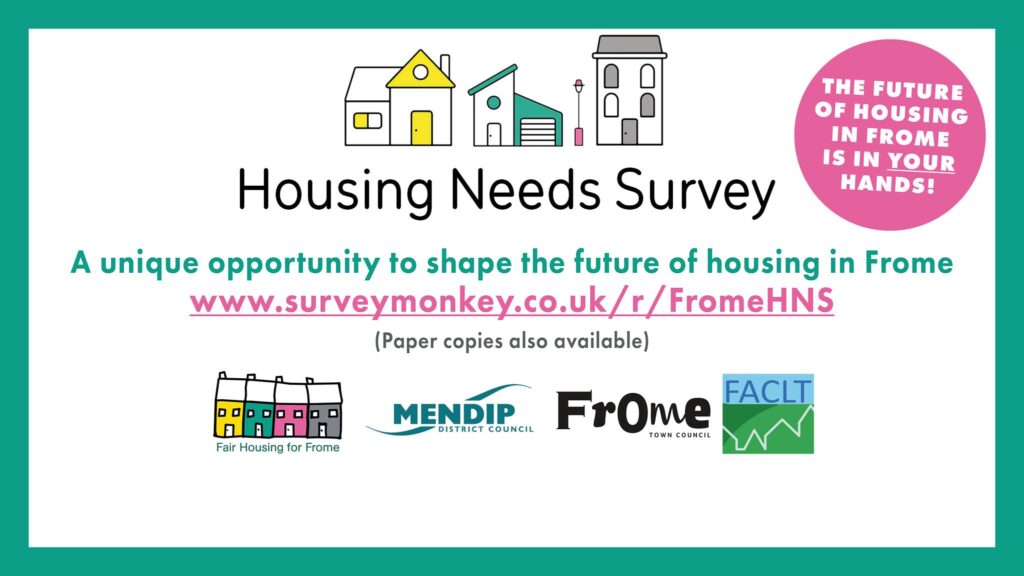 The Frome Housing Needs Survey is now live and will run for three weeks to gather important information of local housing requirements. The Housing Needs Survey has been coordinated by Fair Housing for Frome, Frome Town Council, Mendip District Council and Frome Area Community Land Trust. The survey is easy to complete online and the organisers will also be out and about in town during the three week period with paper copies too.
The team are hoping as many people as possible complete the survey to ensure a true representation is gathered. The survey is not just open to those living here presently, but they would also like to hear from those that may have been forced away by property and rental prices. Fair Housing for Frome said: "If you know someone who has had to move out of Frome because they couldn't find somewhere to live, please get them to complete the survey. If you think you may need to move in a few years' time, then please also complete the survey. If you have children who may wish to start out on their own in a few years, get them to complete the survey too. We need the Frome community to help us establish the true housing situation in our town."
The results will ensure an accurate reflection on housing needs is delivered to those who are able to influence and help shape the future of housing in the town for years to come. You can find the survey here and visit the Fair Housing for Frome website for more information.