Collections
Check your collection date for bins and recycling at www.mendip.gov.uk/collectiondates
Contact Mendip District Council with enquiries about recycling and waste collection services:
Mendip District Council
Cannards Grave Road
Shepton Mallet
BA4 5BT
0300 303 8588
customerservices@mendip.gov.uk
www.mendip.gov.uk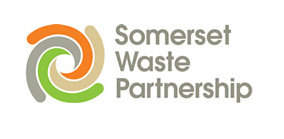 Somerset Waste Partnership
Monmouth House
Blackbrook Park Avenue
Taunton, TA1 2PX
01823 625700
enquiries@somersetwaste.gov.uk
www.somersetwaste.gov.uk
The Somerset Waste Partnership (SWP) manages the household waste and recycling services for Mendip, Sedgemoor, South Somerset and West Somerset District Councils; Taunton Deane Borough Council; and Somerset County Council.
SWP now jointly manages and plans waste collection, recycling and disposal services for over 240,000 Somerset homes.
Details on Bank Holiday collections are available on the Somerset Waste Partnership site.
Frome Recycling Centre
Frome's recycling centre is here:
Manor Furlong
Manor Road
BA11 4RN
01373 453622
www.somersetwaste.gov.uk/centres/frome-recycling-centre/
The centre is open 7 days a week – 9am to 6pm Monday-Friday and 9am-4pm Saturday and Sunday.
The centre is closed on Christmas Day, Boxing Day and New Year's Day.
Find out more – including information about accepted materials & charges that apply – on their website
Contact Somerset County Council with queries and problems about the recycling centre on Manor Road:
Somerset County Council
County Hall
Taunton
TA1 4DY
0300 123 2224
somersetdirect@somerset.gov.uk
www.somerset.gov.uk
Last checked 27th February 2020