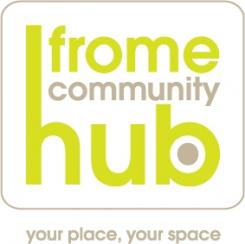 Local people were invited to take part in a survey to give us an idea of their priorities for the Frome Community Hub.  The survey closed on 9 July and we are just sifting through the ideas at the moment and will provide a detailed report shortly.
The good news is that 415 people took part – a fantastic response and demonstrates that this proposal has really caught people's imagination!  Thanks to everyone who contributed.  92% of respondents who answered the question (405) said that they supported the idea of the hub and over 80% supported the idea of the Town Council taking out a loan to purchase the former Social Services building on Christchurch Street West for this purpose.
Given this vote of support, we are confident that the Frome Community Hub will be up and running by July 2015 and will be a dynamic space where local groups can come and meet, community services can be provided and offices can be rented. This community space will belong to the people of Frome. We are talking to as many local voluntary and charitable groups as possible to explore their interest in being part of the hub and the responses to the survey will help us to refine our ideas.
Further information:
Laura Poulton, Frome Town Council
Tel: 01373 475576