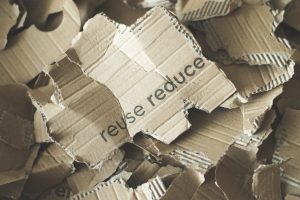 How can local businesses work better together? Discover ways to set up joint initiatives, establish shared waste and recycling initiatives and develop relationships with suppliers at next month's Business Breakfast at the Cheese and Grain on 5th June.
This month's Breakfast will look at shared initiatives in the town. With pop-up retail events to beer festivals, Frome is home to a great selection of examples of how businesses can support each other.
Moving forward as part of the single use plastic free town campaign, Frome Town Council is to organise a bulk buy of non-plastic catering items such as paper straws, wooden cutlery and biodegradable plastic bags. To make these items as affordable as possible, businesses are coming together to create a Frome order and source solutions to plastic alternatives. Come along to the Breakfast to find out more about getting involved!
'The pictures of plastic waste in the oceans has woken everyone up to the need to reduce use of plastic', said Town Councillor, Jean Boulton. 'It is great to see Frome businesses mobilising to work together to tackle this.'
The Frome Business Breakfast is an exchange of knowledge and experience, open to all and a great opportunity to meet with other local organisations. Organised by Frome Town Council, Frome and District Chamber of Commerce, and Business Manager Mairi Connelly.
The event costs £10 per person with the breakfast included in the price. Dietary options are available upon request, prior to the event.
Pre-booking is essential via the following link, http://buytickets.at/frometowncouncil/148294
Please book early to avoid disappointment.