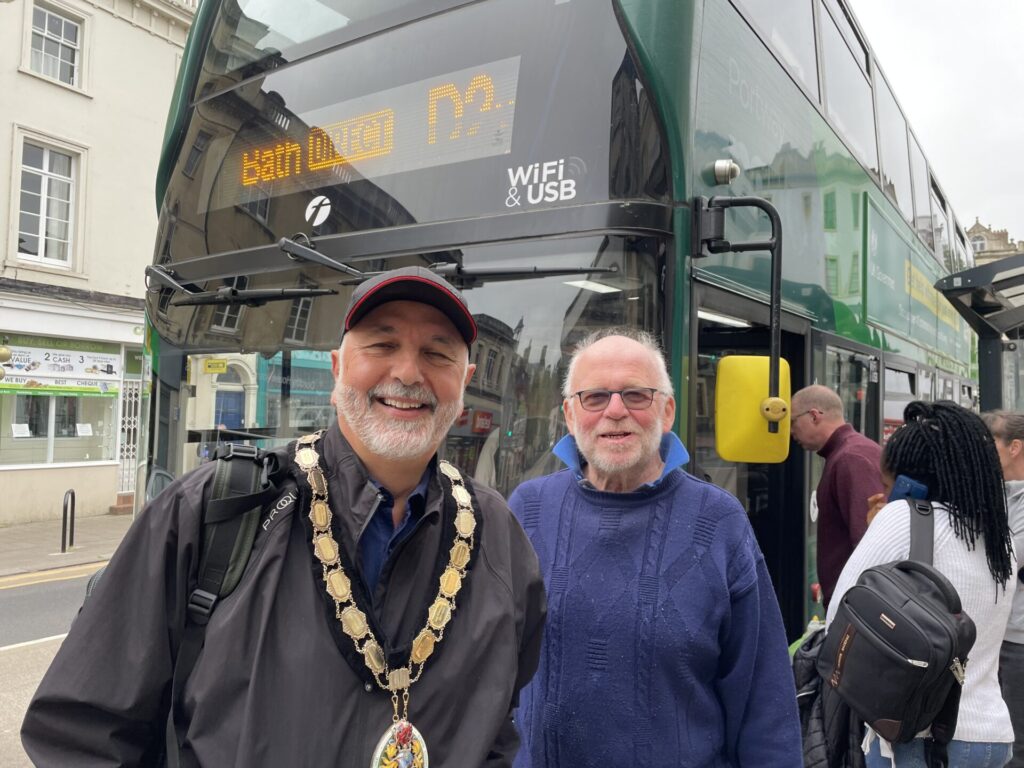 The Mayor of Frome, Cllr Philip Campagna and FAVBUG (Frome and Villages Bus User Group) stalwart Peter Travis are pictured taking full advantage of the free travel day on the D2 and D2X bus service operated by First Bus.
The day has been designed for free travel between Frome and Bath and anywhere in between for the full day on Thursday 1st June.
Cllr Campagna said: "What a treat on a summer day to be able to take advantage of this fabulous bus route and all for free thanks to First Bus! Frome Town Council and Favbug have been working closely with First Bus to ensure we get the correct bus services that Frome needs, with bus journeys on the D2 ever increasing, it seems residents and visitors have also got the bus bug too!"
Further good news: the £2 flat single bus fare has been extended through to the end of October this year. Following this, the government has announced that single bus fares will then only be £2.50 until November 2024.
For further information on all local bus services, please visit our transport page.