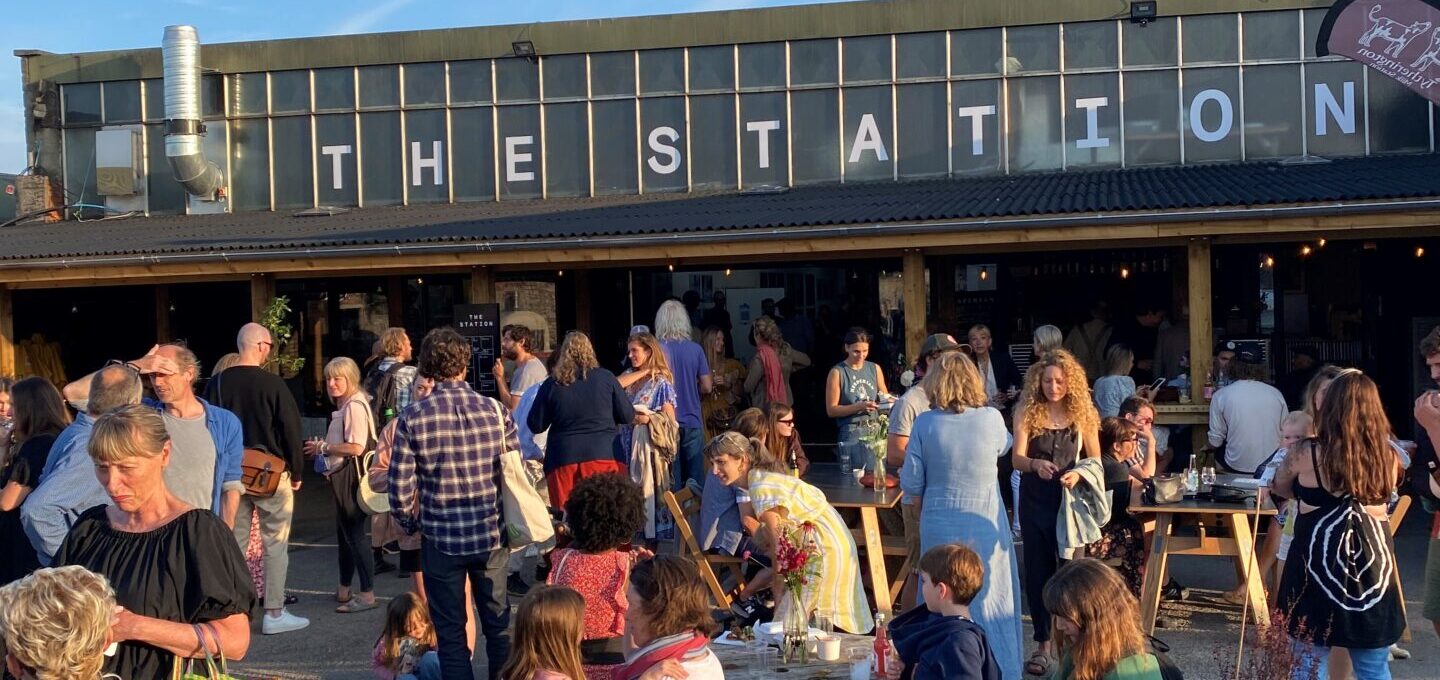 Following The Gaia Foundation's fantastic "We Feed the World" exhibition celebrating small-scale farmers and fishers across the globe, We Feed Frome is bringing it back to a local level as part of Great Big Green Week.
The evening event at Station Approach will offer visitors the chance to meet food producers and innovators working in and around Frome to deliver diverse and sustainable food to our tables as well as enjoying live music and delicious food. Those participating include Somerset Farmer's Market, Frome Food Hub, Vallis Veg, Root Connections and Field to Fork.
Cllr Sheila Gore said "As we look to building a more sustainable and resilient future for Frome, our approach and attitude towards food production will have a big impact. Growing and producing more food locally, promoting sustainable production, shortening supply chains and supporting a local food economy will not only benefit the planet but also the local community."
In addition to the stall holders, you'll also be able to sample some of the delicious fayre on offer from the Station Approach's resident eateries, Rye Bakery, Hesperian Fish, Borrito Boi and Lungi Babas as well as visitors 42 Acres.
There will also be the chance to find out more about Loop, Frome's community composting service and the work that The Gaia Foundation and Fair Frome are doing to support local food.
We Feed Frome kicks off at 6.30pm on Saturday 25th September at Station Approach. It is part of an exciting programme of events for Great Big Green Week which takes place from 18th-26th September. Find out more about by visiting www.frometowncouncil.gov.uk/great-big-green-week