To Members of the Planning Committee
Fiona Barrows, Philip Campagna, Mark Dorrington, Andy Jones, Polly Lamb, Lisa Merryweather, Steve Tanner
This meeting will be held as a hybrid meeting, meaning that the meeting will take place both in person and via Zoom. If you would like to attend the meeting in person or via zoom on the 24th November to discuss Selwood Garden Community, please register here: https://bit.ly/SGCplanningmeeting. A zoom link will be sent to those attending online in advance of the meeting.
Agenda:
1. Questions, comments and information (not relating to the agenda item) from the public and Cllrs.
2. In the first instance please email your questions to Jane Llewellyn at jllewellyn@frometowncouncil.gov.uk or Catherine Warburton at cwarburton@frometowncouncil.gov.uk
3. To agree the apologies of absence received
4. Declaration of members' interests
5. To consider planning application
2021/1675/EOUT
Land South of Frome Bounded By Marston Road, B3092/railway Line And A361 (Frome Bypass) And Including Land To The South Of The A361 Frome Application for Outline Planning Permission for the erection of up to 1,700 dwellings (Use Class C3), two care homes (Use Class C3), 6.7 hectares of employment land (Use Classes E, B2 and B8), a mixed use local centre for primary school (Use Class F1), cafes/restaurant and convenience store (Use Class E) and other supporting social and physical infrastructure (Use Classes F1, F2 and E), provision of greenspace and other supporting ancillary works. All matters (Access (within the site), Layout, Scale, Appearance, Landscaping) reserved except for four new vehicular site access points from the existing highway. (Revisions & further information in respect of the Environmental Statement submitted 05.08.22)
The plans will be presented by Matthew Kendrick – Director, Grassroots Planning.
This will be followed by presentations/statements from;
Frome Civic Society
Friend of Little Keyford
Frome Area Community Land Trust
StopSGC
The Chamber of Commerce
CPRE Somerset
Selwood Parish Council
Followed by questions/comments from attendees
The next Planning Committee meeting is on 28 November 2022.
If you require any further information, please contact Jane Llewellyn jllewellyn@frometowncouncil.gov.uk, 01373 475578 or Catherine Warburton cwarburton@frometowncouncil.gov.uk, 01373 488577.
Yours sincerely,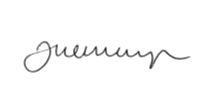 Jane Llewellyn, Planning & Development Manager
Frome Town Council
Frome Town Hall
Christchurch Street West
Frome, BA11 1EB

17 November 2022
For large print, Braille, audio or translated versions of meeting agendas and minutes, please contact Frome Town Hall on 01373 465757 or info@frometowncouncil.gov.uk