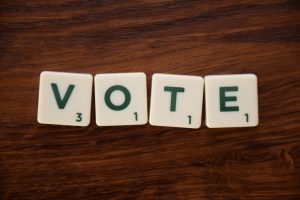 Polls will open at 7am on Thursday 23 May for the European Parliamentary Elections. Use this FAQ to find out how to vote and please do get in touch if we can assist you further.
What is the European Election?
The European Parliamentary Election is a chance to vote for the Members of European Parliament (MEP) for your region. For Frome, the region is South West, and 6 MEPs will be elected. Every EU member state elects members to the European Parliament in order to represent the interests of their people in EU law-making, and to uphold democracy in EU institutions.
Where is my polling station?
Your polling station will depend on where you live and is decided by Mendip District Council. You can find your polling station on your polling card. If you have lost your polling card, you can contact Mendip District Council to find out where you should go to vote, or check with a neighbour and see what their polling card says.
How do I vote?
To vote in person, you'll need to go to your polling station on May 23rd 2019 between 7am and 10pm. If you are in a queue at the polling station by 10pm, you will still be allowed to vote. It is recommended but not required that you bring your polling card. You will receive the list of parties and candidates shown below and will be able to vote for one party.
Who can I vote for?
Please see the following list of parties and their respective candidates for the South West European Parliamentary Elections. You can download the list here.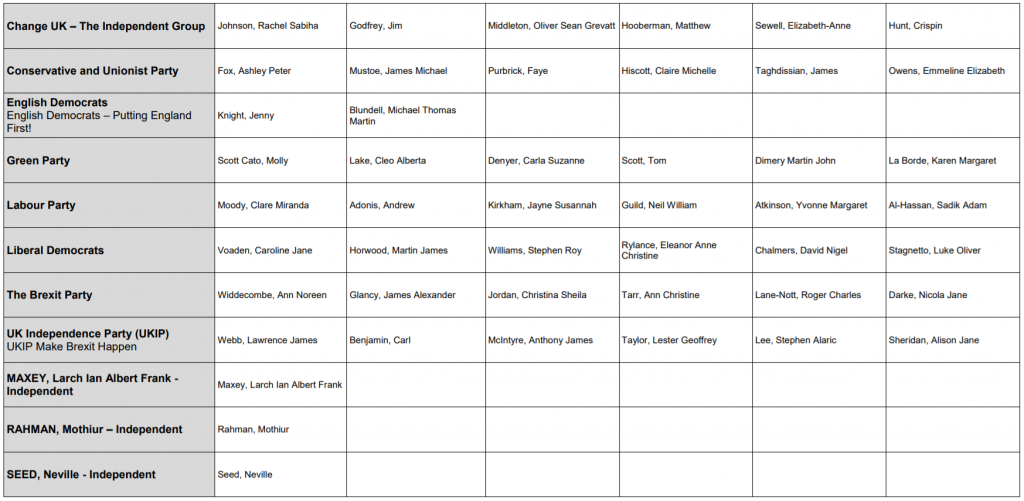 How are the results decided and announced?
Votes will be collected after 10pm and taken to the counting location. The date and time of the results announcement may depend on the number of votes cast and any recounts requested. The results will be available on Frome Town Council's website, Mendip District Council's website, and across news sources. MEPs will be elected according to a proportional representation system which is explained in detail here.Please email info@frometowncouncil.gov.uk if you have any further questions.