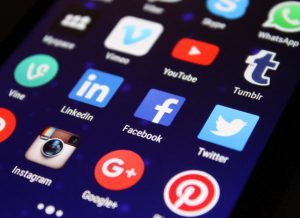 Frome Town Council are offering a training session to help local community groups improve their social media skills.
Knowledgeable social media expert, Dawn Denton from Frome Diary, will be leading the training session which will be held on Thursday 21 February, 11am – 1pm at Frome Town Hall.
It will help attendees to understand how social media could impact their organisation and learn the best practices for using the most popular platforms.
Cllr Kate Bielby said, "Harnessing the power of social media can help community organisations connect and communicate easily and quickly with volunteers, customers and the wider community. This type of training has always been very well attended previously which is why Frome Town Council is offering it to local groups again."
The benefits of learning how to get the most out of social media channels such as Facebook, Twitter and Instagram are huge. Using these free tools can be an effective way of raising awareness and creating engaged communities.
The training is designed to suit all, whether you're a long-time social media user or just getting started. Tickets costs £20 per person and you can book your place here: www.buytickets.at/frometowncouncil/196406